The United States vs. Billie Holiday

USA 2020 • 128 Min. • frei ab 16 • MPAA: Rated R for strong drug content, sexual content, nudity, language throughout, some lynching images and violence • engl. O.m.U.

Regie
:
Lee Daniels
(s.a. »Precious« (2009))

Buch:
Suzan-Lori Parks basierend auf dem Buch »Chasing The Scream« von Johann Hari

mit:
Andra Day,
Trevante Rhodes
(s.a. »Moonlight« (2016)), Garrett Hedlund als Harry Anslinger,
Natasha Lyonne
(s.a. »Weil ich ein Mädchen bin« (1999)) als Tallulah Bankhead, Leslie Jordan als Reginald Lord Devine, Miss Lawrence, Rob Morgan

Kamera / Bildgestaltung: Andrew Dunn
s (s.a. »Precious« (2009) und »Stage Beauty« (2004))

Schnitt / Montage:
Jay Rabinowitz
(s.a. »Der verlorene Sohn« (2018) und »I'm Not There« (2007))

Musik:
Kris Bowers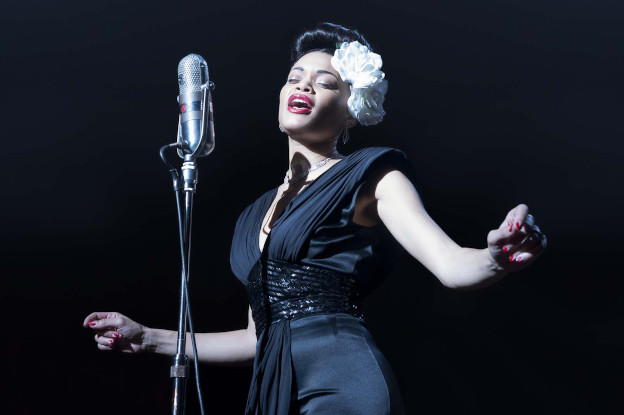 Ende der 1930er-Jahre, zur Zeit der Rassentrennung in den USA: Das Elend ihrer Jugend hinter sich gelassen, ist Billie Holiday zu einer der erfolgreichsten Jazzsängerinnen der Welt aufgestiegen. Der Regierung jedoch ist die gefeierte "Lady Day" ein Dorn im Auge - nicht zuletzt wegen ihres kraftvollen Protestsongs
»Strange Fruit«,
in dem sie offen die rassistisch motivierten Lynchmorde anprangert, die in den Südstaaten begangen werden. Weil sie das Lied trotz Aufführverbot weiterhin öffentlich singt, setzen die Behörden den Bundesagenten Jimmy Fletcher auf sie an. Er soll ihre Schwäche für Drogen und Männer publik machen und gegen sie verwenden. Doch als Fletcher der Frau mit der unverwechselbaren Stimme begegnet, verliebt er sich in sie ...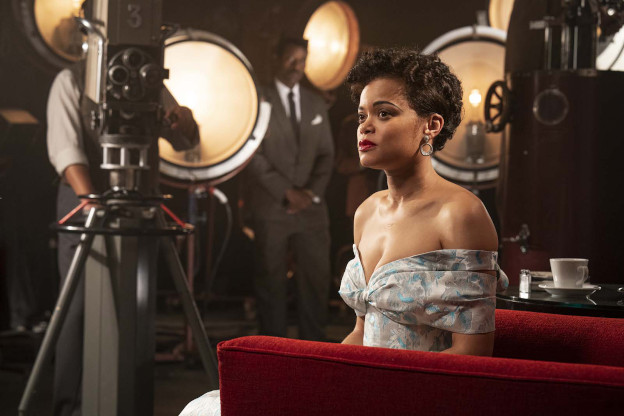 In THE UNITED STATES vs. BILLIE HOLIDAY porträtiert Regisseur Lee Daniels, zweifach Oscar®-nominiert für "Precious - Das Leben ist kostbar", eine der außergewöhnlichsten Künstlerinnen des 20. Jahrhunderts. Für seinen ersten Kinofilm nach dem preisgekrönten "Der Butler" konnte er eine ganz besondere Hauptdarstellerin gewinnen: die Grammy®-nominierte Soulsängerin Andra Day, deren Single "Rise Up" 2017 Goldstatus erreichte, gibt hier ihr Debüt als Schauspielerin. Das Drehbuch zum Film stammt von der mit dem Pulitzer-Preis ausgezeichneten Autorin Suzan-Lori Parks, basierend auf dem Bestseller "Drogen – Die Geschichte eines langen Krieges" von Johann Hari.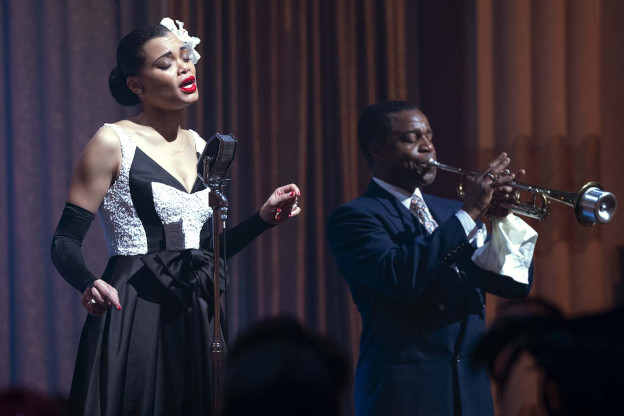 Southern trees bear a strange fruit
Blood on the leaves and blood at the root
Black bodies swingin' in the Southern breeze
Strange fruit hangin' from the poplar trees
Pastoral scene of the gallant South
The bulgin' eyes and the twisted mouth
Scent of magnolias sweet and fresh
Then the sudden smell of burnin' flesh
Here is a fruit for the crows to pluck
For the rain to gather
For the wind to suck
For the sun to rot
For the tree to drop
Here is a strange and bitter crop

'Strange Fruit' Text und Komposition: Abel Meeropol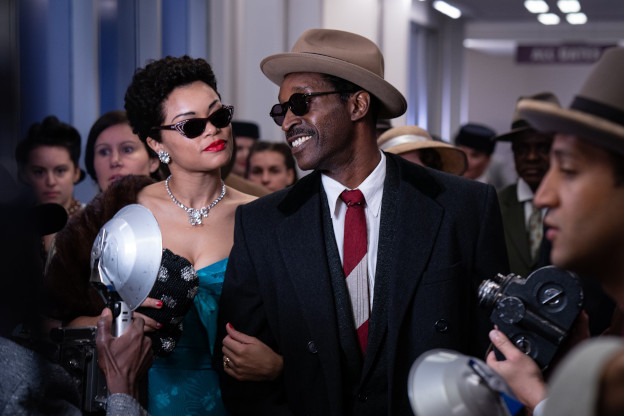 s.a. »Billie - Legende des Jazz« (2020)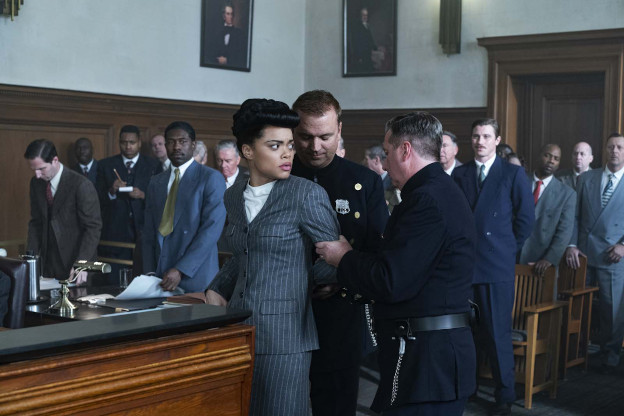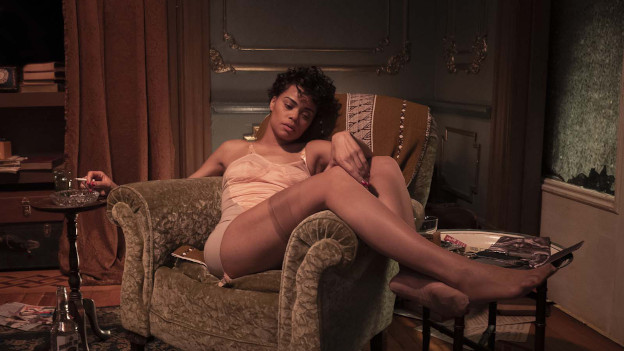 Dieser Film läuft im Xenon im Juli 2021