Terminator 2: Tag der Abrechnung

»Terminator 2: Judgement Day« USA 1991 • 137 Min. • FSK: frei ab 16 • MPAA: Rated R for strong sci-fi action and violence, and for language • engl. O.m.U.

Regie:
James Cameron

Buch:
William Wisher, James Cameron

mit:
Arnold Schwarzenegger
(s.a. »Total Recall« (1990)), Linda Hamilton, Edward Furlong, Robert Patrick, Earl Boen

Kamera / Bildgestaltung:
Adam Greenberg

Schnitt / Montage:
Conrad Buff, Cody Dorn, Mark Goldblatt, Richard A. Harris

Musik:
Brad Fiedel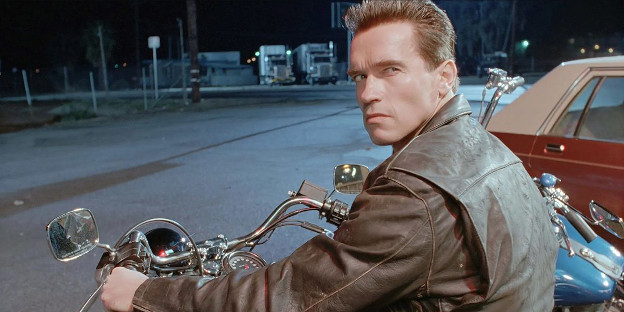 Der alte Terminator T-1000 ist zurückgekehrt, dieses Mal um Sarah Connor zu beschützen …
10 Jahre sind seit den Ereignissen des ersten Terminators vergangen, als Sarah Connor erneut mit der Gefahr aus der Zukunft konfrontiert wird. Denn ein neuer Terminator ist auf die Erde zurückkehrt. Sein Ziel: den jungen John Connor zu eliminieren, bevor er eines Tages zum Anführer des menschlichen Widerstandes gegen die Terrorherrschaft der Maschinen aufsteigt. Sarah tut alles, um ihren Sohn zu schützen und sie ist nicht allein: Die Rebellen aus der Zukunft haben ihnen einen Verbündeten geschickt - ein umprogrammierter Terminator der alten Generation soll John Connor um jeden Preis beschützen …
He's back! James Camerons bahnbrechendes Sci-Fi Meisterwerk mit Arnold Schwarzenegger in seiner ikonischsten Rolle wurde von Cameron persönlich aufwändig restauriert. Nachdem TERMINATOR 2 die Kinoleinwände 1991 mit wegweisenden Special Effects erobert hat, hebt die restaurierte Fassung den epischen Blockbuster auf ein neues Effekt-Level und macht ihn bereit für das 21. Jahrhundert und eine neue Generation von Fans! Unter Aufsicht von James Cameron und seiner Produktionsfirma Lightstorm Entertainment wurde TERMINATOR 2 – TAG DER ABRECHNUNG von Studiocanal und DMG Entertainment aufwendig restauriert. Deluxe LA stellte einen 4K Scan des Originalnegativs her, der von Technicolor Hollywood digital bearbeitet wurde.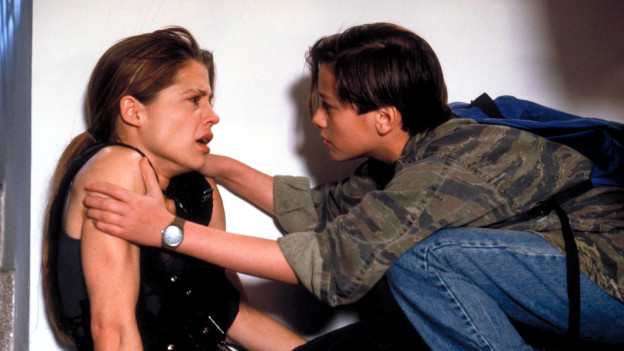 Doch zuerst muss diese aus der Psychiatrie befreit werden in die sie nach dem ersten Teil eingewiesen wurde, ihr Sohn ist mittlerweile ein Teenager …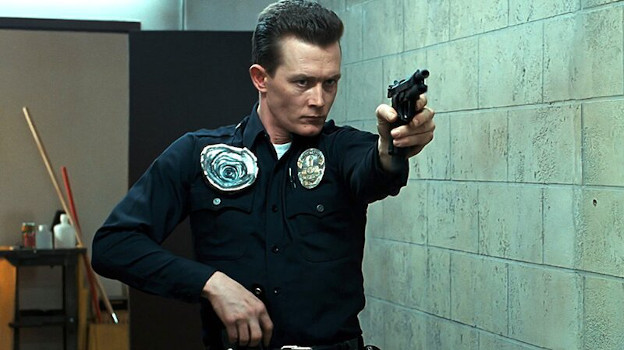 Ein Terminator einer neueren Generation ist jetzt auf Sarah und John angesetzt …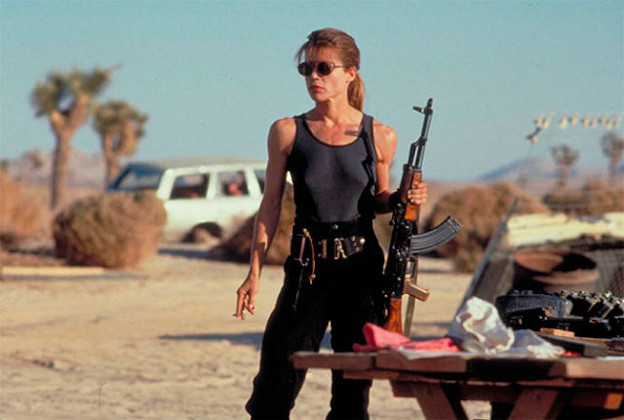 Sarah hat sich für den finalen Kampf vorbereitet …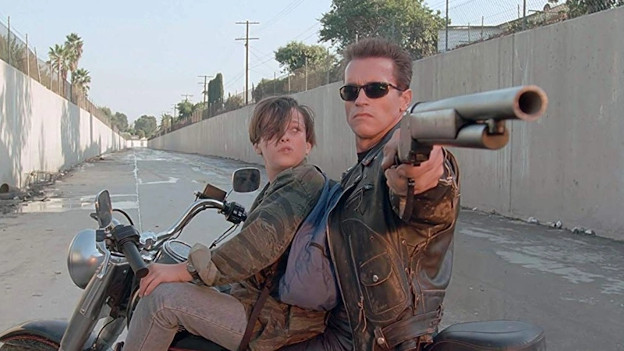 aus dem Terminator und John Connor werden Freunde …