Knock At The Cabin

USA 2023 • 100 Min. • FSK: frei ab 16 • MPAA: Rated R for violence and language • engl. O.m.U.

Regie:
M. Night Shyamalan

Buch:
M. Night Shyamalan, Steve Desmond, Michael Sherman basierend auf dem Bestseller »The Cabin At The End Of The World« von Paul Tremblay

mit:
Dave Bautista, Jonathan Groff,
Ben Aldridge
(s.a. »Spoiler Alarm« (2022)), Nikki Amuka-Bird, Kristen Cui, Abby Quinn, Rupert Grint

Kamera / Bildgestaltung:
Jarin Blaschke, Lowell A. Meyer

Schnitt / Montage:
Noemi Katharina Preiswerk

Musik:
Herdis Stefánsdóttir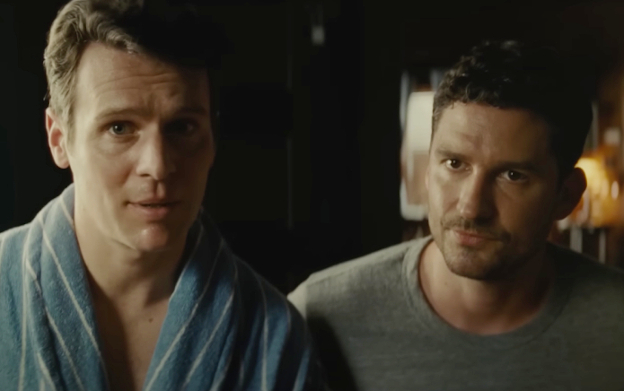 Das schwule Paar Andrew und Eric urlauben mit ihrer Tochter Wen in einer Hütte im Wald …
Es soll eine Auszeit vom Alltag für die Familie sein - der Urlaub in der einsam gelegenen Holzhütte, abgeschnitten von der Außenwelt. Doch dann tauchen vier unheimliche Fremde auf und zwingen sie zu einer unmöglichen Entscheidung: Was - und wen - sind sie bereit zu opfern, um das Ende der Welt abzuwenden?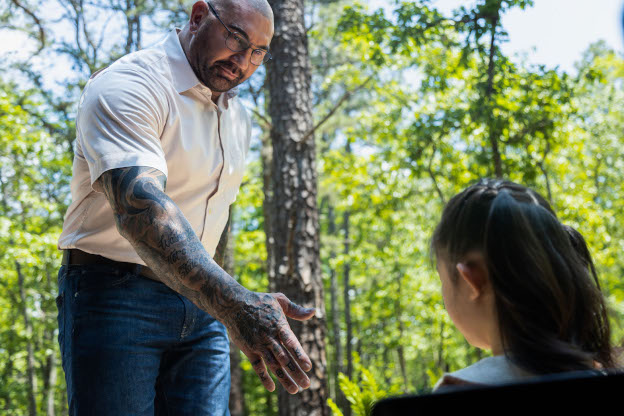 plötzlich taucht ein Fremder auf …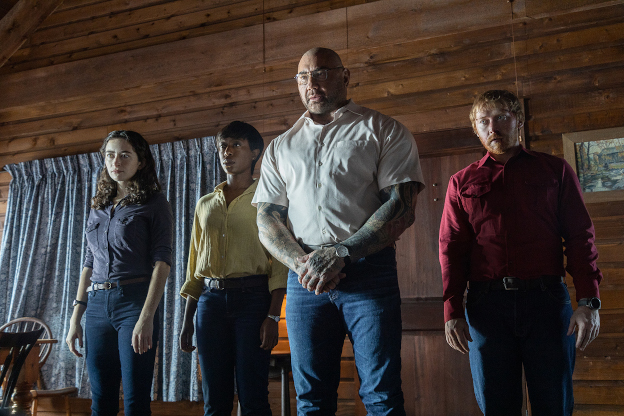 zwei Männer und zwei Frauen verschaffen sich Zugang in die Hütte …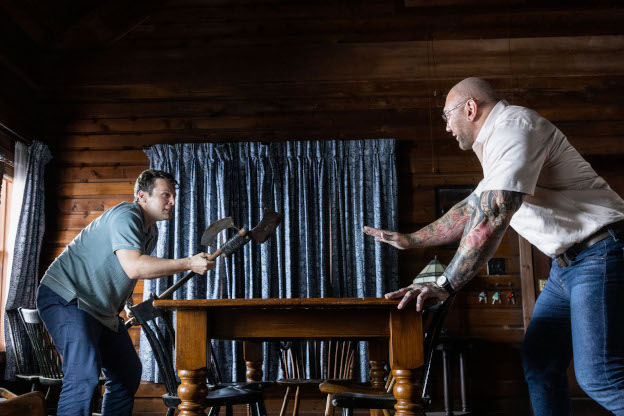 und zwingen die kleine Familie zu einer unmöglichen Entscheidung zu gelangen …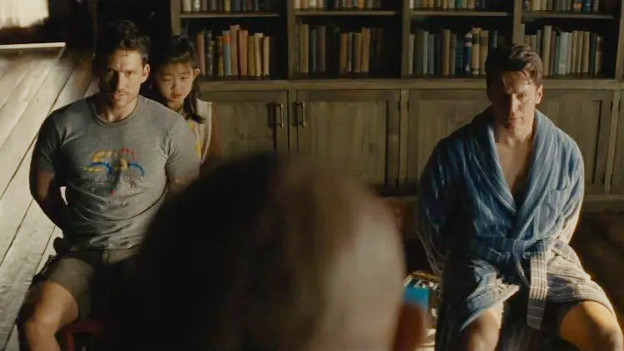 Einer muss geopfert werden, um die gesamte Menschheit zu retten …