Something Must Break

»Nanting maste ga sönder« SWE 2014 • 85 Min. • frei ab 16 • schw.O.m.U.

Regie:
Ester Martin Bergsmark

Buch:
Ester Martin Bergsmark und Eli Levén nach dem Roman »You Are The Roots That Sleep Beneath My Feet And Hold The Earth In Place« von Eli Levén

mit:
Saga Becker, Iggy Malmborg, Shima Niavarani, Mattias Ahlen, Daniel Nyström

Kamera / Bildgestaltung:
Lisabi Fridell, Minka Jakerson

Schnitt / Montage:
Marlene Billie Andreasen, Ester Martin Bergsmark, Andreas Nilsson, Hanna Storby

Musik:
--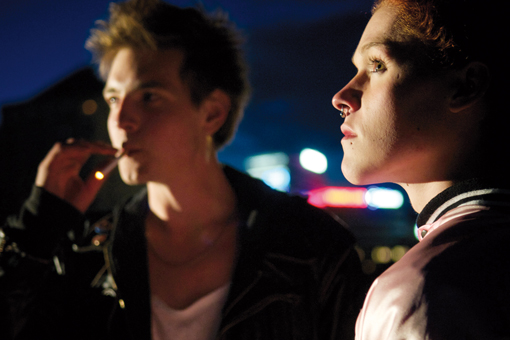 Andreas (li) und Sebastian (re.) bzw. Ellie …
Sebastian verliebt sich in Andreas. Und Andreas verliebt sich in Sebastian. Eine zärtliche, manchmal heftige Liebesgeschichte zwischen einem androgynen Jungen und einem anderen, der nicht schwul ist, beginnt. Zusammen rebellieren sie gegen die Langeweile der bürgerlichen Ikea-Welt. Sebastian besteht auf seinem Freiraum zwischen den Geschlechtern. Andreas will die Frau in Sebastian, die Ellie heißt und immer mehr Aufmerksamkeit verlangt. Etwas muss kaputt gehen - entweder die Beziehung von Andreas und Sebastian oder die Gesellschaft, die will, dass alle gleich sind ...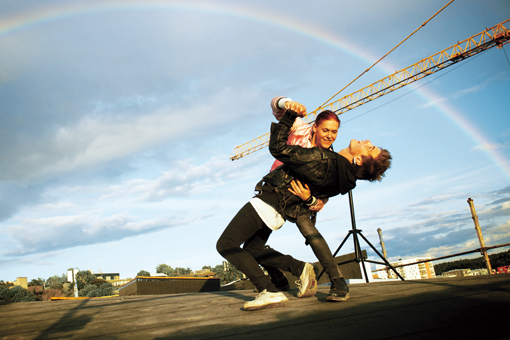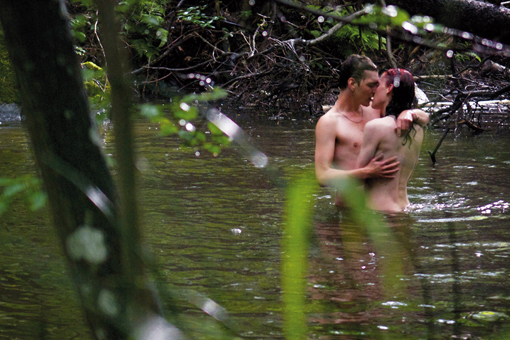 Dieser Film lief im Xenon im April 2015