Pink Floyd The Wall
UK 1982 • 95 Min. • frei ab 16 • MPAA: MPAA: Rated R for disturbing violent Iimages, strong sexuality and drug use, nudity, mature thematic elements and brief language
Regie:
Alan Parker
Buch:
Roger Waters nach dem Album »The Wall«
mit:
Bob Geldof, Christine Hargreaves, Kevin McKeon, Bob Hoskins, Alex McAvoy
Kamera:
Peter Biziou
Schnitt / Montage:
Gerry Hambling
Musik:
Roger Waters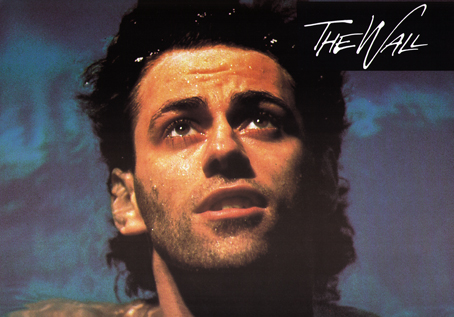 Rockmusiker Pink verliert allmählich sämtliche Kontrolle über sich ...
The Wall ist die Geschichte von Pink, der in Los Angeles in einem Hotelzimmer sitzt, leer und ausgebrannt. Raum und Zeit verschwimmen. Alptraum und Wirklichkeit werden eins. In irrealen Sequenzen, in erschreckenden Rückblenden teils Realfilm, teils Zeichentrick, erzählt der Film das Leben von Pink, der geboren im 2. Weltkrieg, ohne Vater aufwächst und an der Liebe seiner Mutter zerbricht. Den zuviel Shows, zuviel Applaus und zuviel Drogen in die Isolation und damit an den Rand der Verzweiflung, an die Grenze des Wahnsinns treiben ...

Der Bilderrausch und die einzigartige Musik von Pink Floyd machen diesen Film zu einem einzigartigen Erlebnis für die Sinne, das bis heute in dieser Form nicht mehr erreicht wurde. Ein Kultfilm, den man immer wieder sehen kann ...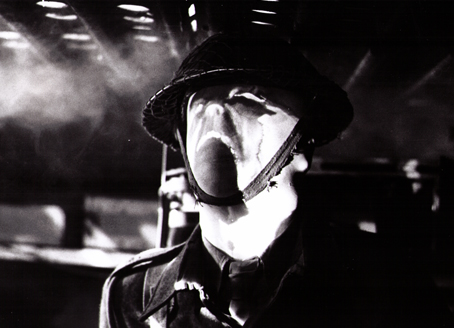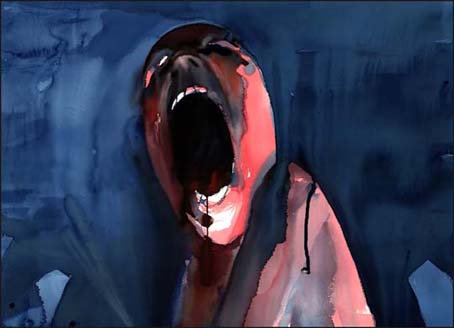 aufgewachsen im 2. Weltkrieg verfolgen ihn Kriegsgreuel ... Artwork von Gerald Scarfe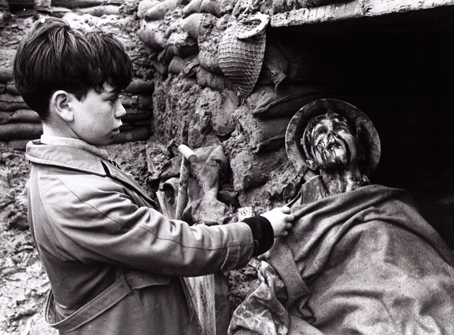 »Mother do you think they'll drop the bomb?
Mother do you think they'll like this song?
Mother do you think they'll try to break my balls?
Mother should I build a wall?
Mother should I run for president?
Mother should I trust the government?
Mother will they put me in the firing line?
Mother am I really dying?«
»Hush now baby don't you cry
Mama's gonna make all of your nightmares come true
Mama's gonna put all of her fears into you. Mama's gonna keep you right here under her wing. She won't let you fly, but she might let you sing. Mama will keep baby cosy and warm. Oooooh Babe of course Mam'll help build the Wall.«
»Mother« Roger Waters 1979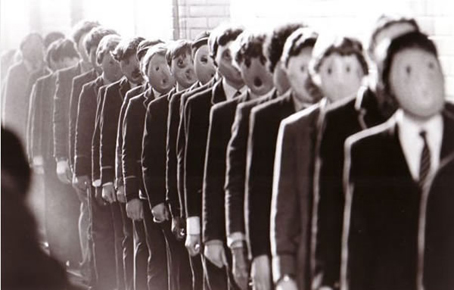 das uniformierte britische Bildungssystem produziert eine gesichtslose Masse ...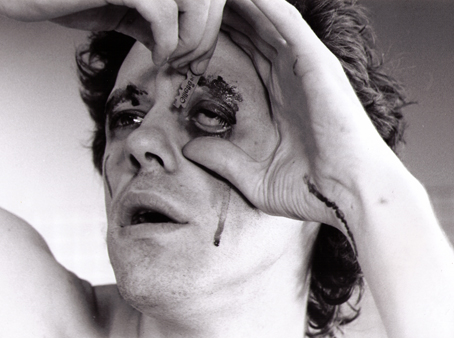 während Pink eine (mentale) Schutzmauer um sich aufbaut ...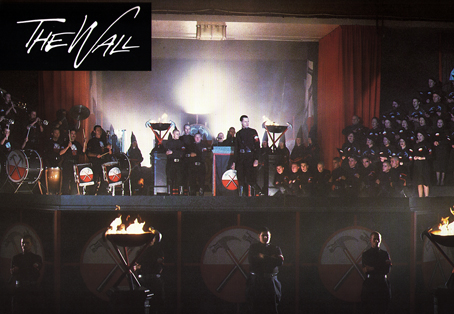 aus Pinks Band ist eine faschistische Bewegung entstanden, deren Auftritte eher an einen Reichsparteitag der Nazis erinnern, als an ein Concert ...

»I've got some bad news for you sunshine. Pink isn't well, he stayed back at the Hotel.
And they sent us along as a surrogate Band and we're going to find out where you fans really stand
Are there any Queers in the theatre tonight? Get 'em up against the Wall.
There's one in the spotlight. He don't look right to me. Get him up against the Wall.
That one looks jewish, and that one's a coon. Who let all this riff raff into the room?
There's one smoking a joint and another with spots. If I had my way, I'd have all of you shot.«

»In the Flesh« Roger Waters 1979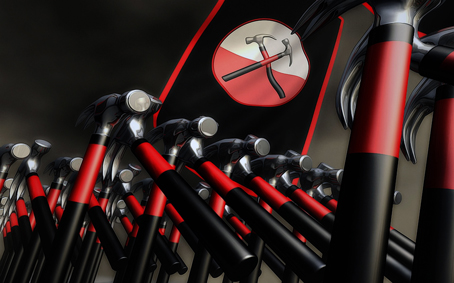 und die Bewegung marschiert durch's Land ...
Dieser Film lief im Xenon im Dezember 2013