Easy Virtue - Eine unmoralische Ehefrau

»Easy Virtue« UK / CAN 2008 • 97 Min. • frei ab 6 • MPAA: rated PG-13 for sexual content, brief partial nudity, and smoking throughout

Regie: Stephan Elliott
(s.a. »Priscilla - The Adventures Of Priscilla - Queen Of The Desert« (1994))

Buch:
Stephan Elliott, Sheridan Jobbins nach dem Stück von Noel Coward

mit: Jessica Biel
(s.a. »Rules Of Attraction« (2002)),
Ben Barnes
(s.a. »Das Bildnis des Dorian Gray« (2009)),
Colin Firth
(s.a. »Supernova« (2020) und »The Happy Prince« (2017) und »The King's Speech« (2010) und »A Single Man« (2009) und »Das Bildnis des Dorian Gray« (2009) und »Mamma Mia« (2008) und »Wahre Lügen« (2005)),
Kristin Scott Thomas
(s.a. »The Party« (2017))

Kamera / Bildgestaltung:
Martin Kenzie

Schnitt / Montage: Sue Blainey
(s.a. »Priscilla - The Adventures Of Priscilla - Queen Of The Desert« (1994))

Musik:
Marius de Vries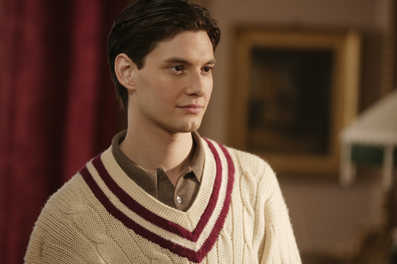 | | |
| --- | --- |
| | John Whittaker hat im Frankreich-Urlaub die amerikanische Rennfahrerin Larita kennengelernt und sofort geheiratet ... |
Die »Roaring Twenties« sind vorbei … die »Swinging Thirties« haben noch nicht begonnen. Der junge Engländer John Whittaker verliebt sich mit Haut und Haaren in Larita, eine sexy und glamouröse Amerikanerin. Die beiden heiraten unverzüglich. Doch als das junge Paar in Johns Familienstammsitz zurückkehrt, reagiert Johns Mutter allergisch auf die neue Schwiegertochter. Larita bemüht sich zwar nach Kräften, sich in die Familie einzufügen, aber kann das Minenfeld, das ihre Schwiegermutter für sie auslegt, nicht umgehen. Larita wird schnell klar, dass Mrs. Whittaker ein perfides Spiel mit ihr treibt, und dass sie sich wehren muss, wenn sie John nicht verlieren will. Nach einem geistigen Wettstreit fliegen bald die Funken zwischen den beiden Frauen. Mrs. Whittaker nutzt fortan jede Gelegenheit, um Larita blosszustellen - während die auf frustrierende Weise die Ruhe bewahrt und einen frechen Gegenschlag plant. Es dauert nicht lang, und Mrs. Whittakers Manipulationen zeigen ihre Wirkung bei John. Larita fürchtet, dass ihre Liebe ihr immer mehr entgleitet. Als am Ende auch noch ein grosses Geheimnis aus ihrer Vergangenheit enthüllt wird, holt Larita endlich aus zu einem Befreiungsschlag und verlässt das Haus, in dem sie nicht mehr atmen konnte …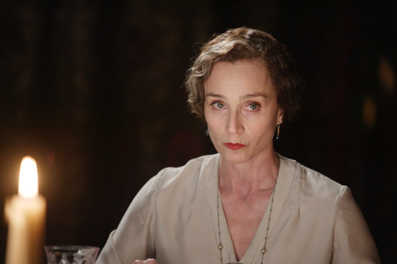 Johns Mutter ist gar nicht einverstanden mit seiner Wahl, besteht aber darauf, dass das Paar auf dem Landsitz bleibt, anstatt sich eine Wohnung in London zu suchen ...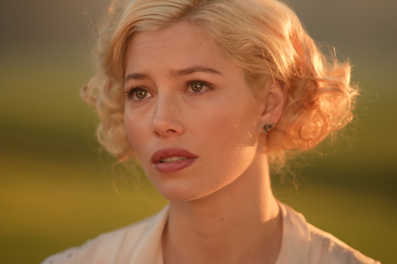 Larita spürt, dass sie bei den stock-konservativen Briten einen schweren Stand hat ..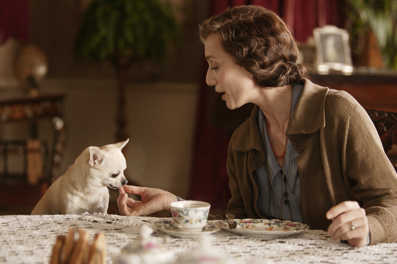 auch Mrs. Whittakers enervierende Töle Poppy überlebt die Ankunft Laritas nicht ...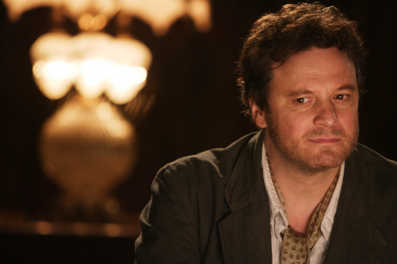 nur Mr. Whittaker akzeptiert die moderne junge Frau ...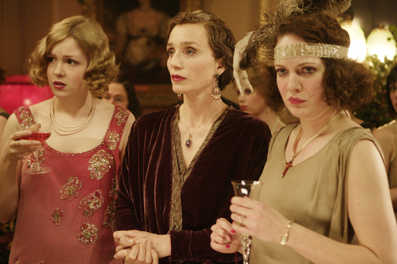 bei einer Festivität kommt es vor allen Nachbarn zum Eklat, auch Johns Schwestern sind entsetzt ...


Dieser Film lief im Xenon im Juli bis August 2010