Black Swan
USA 2010 • 108 Min. • frei ab 16 • MPAA: rated R for strong sexual content, disturbing violent images, language and some drug use

Regie: Darren Aronofsky
(s.a. »The Whale« (2022))

Buch:
Mark Heyman, Andrés Heinz, John McLaughlin

mit: Natalie Portman
(s.a. »Brothers« (2009) und »Léon - Der Profi« (1994)),
Vincent Cassel
(s.a. »Einfach das Ende der Welt« (2016) und »Pakt der Wölfe« (2001))), Mila Kunis, Barbara Hershey, Winona Ryder

Kamera / Bildgestaltung: Matthew Libatique
(s.a. »Maestro« (2023) und »The Whale« (2022) und »Tigerland« (2000))

Schnitt / Montage: Andrew Weisblum
(s.a. »The Whale« (2022))

Musik:
Clint Mansell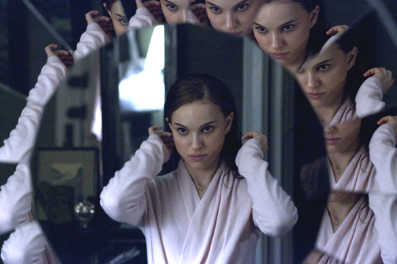 die junge Tänzerin Nina bekommt die Chance Schwanensee zu tanzen ...

Die junge, aufstrebende Ballerina Nina bekommt die Doppelrolle ihres Lebens: In «Schwanensee» soll sie sowohl den unschuldigen weissen als auch den dämonischen schwarzen Schwan verkörpern. Während sie die perfekte Besetzung für den weissen Schwan ist, muss sie für den Gegenpart der Figur lernen loszulassen und die dunkle Seite in sich hervorbringen. Angetrieben von dem charismatischen Ballettdirektor Thomas Leroy versucht sie verzweifelt ihre Blockaden zu überwinden. Ausgerechnet die neue, attraktive Kollegin Lily hat all das, was Nina zu fehlen scheint. Droht Nina sogar die Rolle an Lily zu verlieren? Ninas Verzweiflung wächst und sie stösst einen ebenso befreienden wie selbstzerstörerischen Prozess an, bei dem die Grenzen zwischen Wahn und Wirklichkeit verschwimmen. Aber ungeachtet aller Gefahren treibt Nina ihre Vorbereitungen für die Premiere des Stücks weiter - denn für sie zählt nur eines: Vollkommenheit.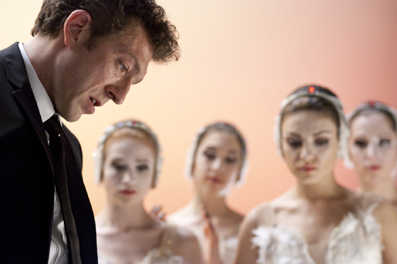 Choreograph Thomas Leroy ...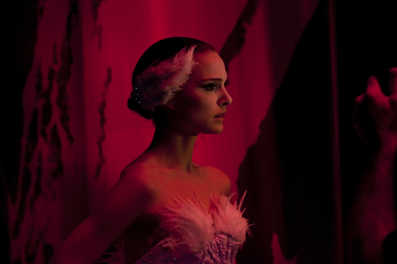 Nina (Portman) is a ballerina in a New York City ballet company whose life, like all those in her profession, is completely consumed with dance. She lives with her obsessive former ballerina mother Erica (Hershey) who exerts a suffocating control over her. When artistic director Thomas Leroy (Cassel) decides to replace prima ballerina Beth MacIntyre (Ryder) for the opening production of their new season, Swan Lake, Nina is his first choice. But Nina has competition: a new dancer, Lily (Kunis), who impresses Leroy as well. Swan Lake requires a dancer who can play both the White Swan with innocence and grace, and the Black Swan, who represents guile and sensuality. Nina fits the White Swan role perfectly but Lily is the personification of the Black Swan. As the two young dancers expand their rivalry into a twisted friendship, Nina begins to get more in touch with her dark side - a recklessness that threatens to destroy her ...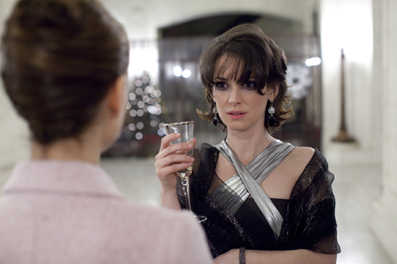 die bisherige Primaballerina Beth MacIntyre ...
Dieser Film lief im Xenon im März 2011