Life

USA / UK / CDN / D / AUS 2015 • 112 Min. • frei ab 0 • MPAA: rated R for some sexuality/nudity and language • engl. O.m.U.

Regie: Anton Corbijn
(s.a. »Control« (2007))

Buch:
Luke Davies

mit: Dane DeHaan
(s.a. »Kill Your Darlings« (2013)),
Robert Pattinson
(s.a. »Maps To The Stars« (2014)), Ben Kingsley,
Joel Edgerton
(s.a. »Boy Erased« (2018)), Alessandra Mastronardi

Kamera / Bildgestaltung:
Charlotte Bruus Christensen

Schnitt / Montage: Nick Fenton
(s.a. »Submarine« (2010))

Musik:
Owen Pallett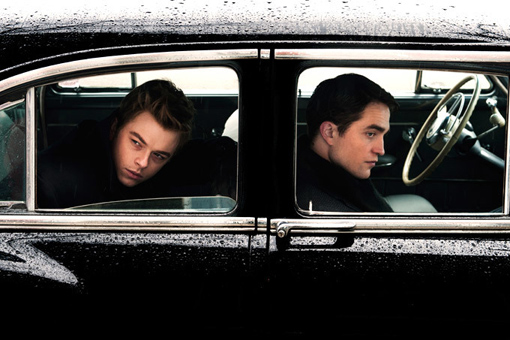 Fotograf Dennis Stock nimmt den jungen
James Dean
(s.a.
»Jenseits von Eden«
und
»Rebel Without A Cause«
und
»Giganten«
) mit aufs Land, wo dieser aufwuchs ...
Für Jung-Fotograf Dennis Stock sind es harte Lehrjahre, als er 1955 in Los Angeles bei der Agentur Magnum anheuert. Mit immer wieder neuen Star-Fotografien von den Roten Teppichen der Traumfabrik buhlt er bei seinem Boss John Morris um Aufmerksamkeit und Anerkennung. Auf einer Party begegnet er dem aufstrebenden Jungschauspieler James Dean (s.a. »Joshua Tree, 1951 - Der junge James Dean«), von dem er sofort fasziniert ist. Eine Fotostrecke mit dem Nachwuchsstar, der kurz vor dem Durchbruch steht, soll Stock seinerseits zu einem Karrieresprung verhelfen und so begleitet er Dean von nun an bei beruflichen und privaten Anlässen mit der Kamera. Doch die Zusammenarbeit mit dem exzentrischen Mimen, mit dem Stock bald eine ungewöhnliche Freundschaft verbindet, erweist sich als schwierig und das Life Magazine, in dem seine Fotos erscheinen sollen, drängt auf die Fertigstellung der Bilder …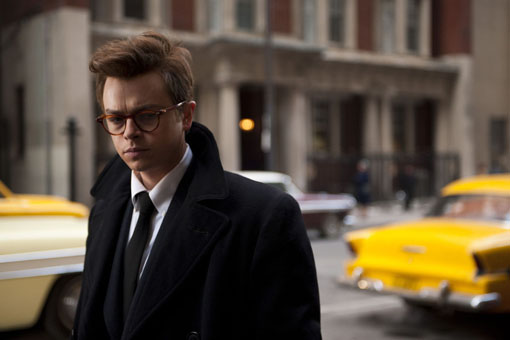 James Dean pendelt zwischen Theaterauftritten am Broadway in New York und seiner beginnenden Filmkarriere in Hollywood …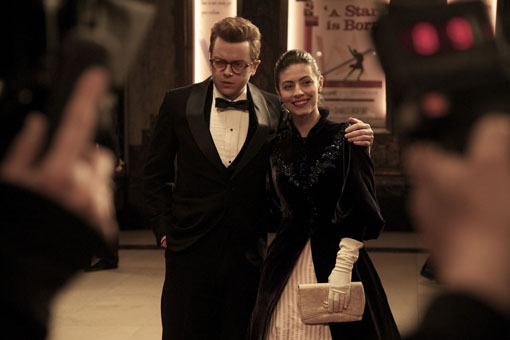 sein Studio bringt ihn mit der jungen Schauspielerin Pier Angeli zusammen …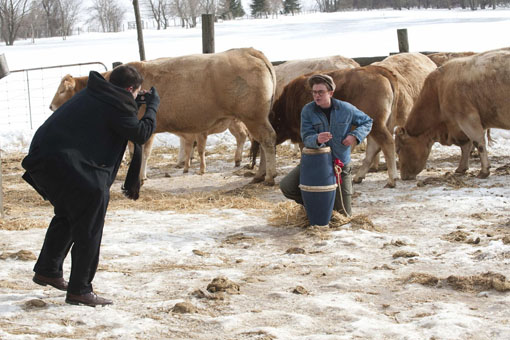 auf dem Land macht Dennis Stock seine legendären Bilder ...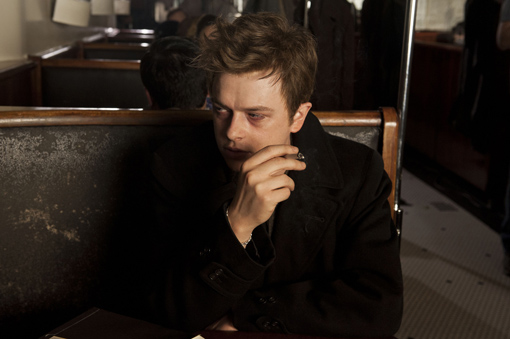 Dieser Film lief im Xenon im Oktober bis November 2015