Danny in the Sky

CDN 2002 • 88 Min. • frei ab 12 • MPAA: not rated • franz. O.m.engl.U.

Regie:
Denis Langlois

Buch:
Denis Langlois, Bertrand Lachance

mit: T
hierry Pepin, Véronique Jenkins, Jessie Beaulieu, Éric Cabana, Daniel Lortie

Kamera / Bildgestaltung:
Stefan Ivanov

Schnitt / Montage:
Natacha Dufaux

Musik:
Simon Wayland, Peter Xirogiannis, Phil York

www.dannyinthesky.com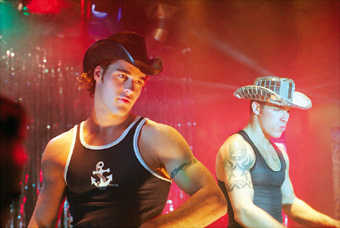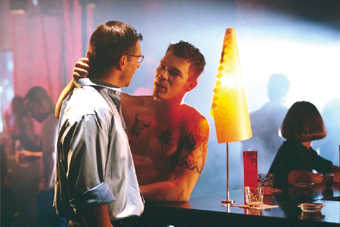 Danny beim Strippen mit seinem Kumpel Greg ... Dannys Dad lebt sein schwules Leben erst jetzt, nachdem sein Sohn erwachsen ist ... in einer Gay-Bar »kauft« er sich Greg ...
Danny ist neunzehn und unverschämt gutaussehend. Er lebt allein mit seinem Vater in Montreal, Canada. Seine Mutter kam nach einem ausschweifendem (Drogen-) Leben in der Model-Szene um. Das Verhältnis zu seinem Vater ist extrem gestört: Dannys Vater ist schwul und hat seit jeher einen liebevollen Umgang zu seinem Sohn unterdrückt - um nicht irgendwann in den Verdacht des Missbrauchs zu geraten ... Als Dannys Cousin Jonathan zu Besuch ist, kommt es wieder mal zu einem Streit und Dad schmeisst die beiden Jungs raus. Die beiden kommen bei Dannys Freundin Sophie unter und anstatt zur Schule zu gehen, rutschen sie von nun an ins Model-Gewerbe. Als Danny bemerkt, dass Jonathan sich an die unzufriedene Sophie ranmacht, mischt er ihm bei einem Casting einen Drogen-Cocktail unter, was diesen fast das Leben kostet. Begleitet von einem steigenden Drogen-Konsum scheint Danny den Weg seiner Mutter abwärts zu folgen: Aus dem Modeln wird Strippen in Clubs erst vor Frauen, dann auch vor Männern, in Gay-Bars mit Stricher-Publikum. Auch ein (Hetero-)Porno-Shoot ist schliesslich dabei ... Als Danny seinen Vater als Kunde in einer Stripp-Bar wiedertrifft, kommt es schliesslich doch noch zur Ausprache zwischen den beiden ... Aber auch sein Cousin Jonathan, den er fast getötet hatte, taucht wieder auf ... als Skinhead einer Nazi-Gang ...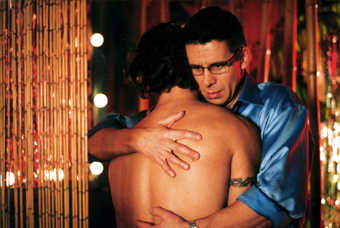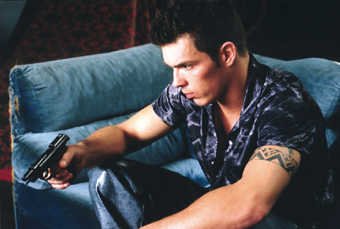 Danny strippt vor seinem Vater um ihn zu demütigen, doch es kommt endlich zur ersehnten Aussöhnung ... Greg hat Danny bei sich aufgenommen, doch das Verhältnis zwischen den beiden ist explosiv ...

Danny is a young man looking for love, the son of a gay dad and a top model mom who died of an overdose when he was still young. He wants to become part of a society that values luxury, glamour and appearances above all, by becoming a model, despite his dad who's dead set against it. His first forays in the world of fashion dramatically change his vision of things and he abandons everything. He embarks on a quest to find his real identity, taking modeling to its extreme by becoming a stripper. He finds the love he was looking for on the set of a porno shoot, with Karine, a photographer who's as voyeuristic as he is exhibitionnist. But destiny soon catches up with him ...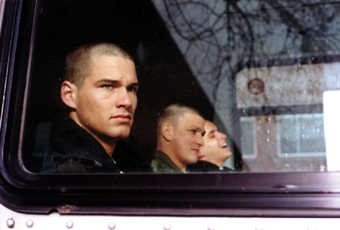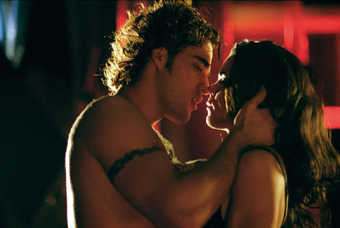 | | |
| --- | --- |
| | Dannys Cousin Jonathan zum Nazi-Skin mutiert, nimmt fürchterliche Rache ... noch dem Porno-Shooting landet Danny dann doch noch im Bett mit der Fotografin Karine ... |