Sex / Life in L. A.

D 1998 • 91 Min. • frei ab 18 • MPAA: Unrated

Regie: Jochen Hick
(s.a. »Mein wunderbares West-Berlin« (2017) und »Out In Ost-Berlin« (2013) und »The Good American« (2009) und »East / West - Sex & Politics« (2008) und »Cycles of Porn« (2005) und »Ich kenn' keinen - Allein unter Heteros« (2003) und »No One Sleeps« (1999))

Buch:
Jochen Hick

mit:
Kevin Kramer, Matt Bradshaw, Cole Tucker
(alle s.a. »Cycles of Porn« (2005)), Tony Ward (s.a. »L.A. Zombie« (2010)), Ron Athey, Rick Castro

Kamera / Bildgestaltung:
Jochen Hick

Schnitt / Montage:
Ingrid Molnar

Musik: James Hardway
(s.a. »Cycles of Porn« (2005) und »No One Sleeps« (1999))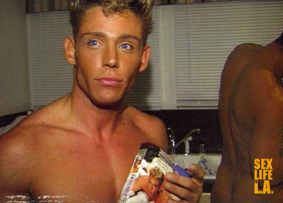 .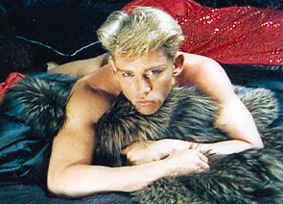 Ex-Porn-Star Kevin Kramer ...... räkelt sich auf seinem Nerz ...
Hochglanzmagazine, Porno Awards, Waschbrettbäuche und muskulöse Pin-Ups. Hollywood versorgt die Menschheit unentwegt mit neuen Bilderfluten männlicher Erotik. Irgendwann sind die Scheinwerfer abgestellt, und die Models führen ihr ganz privates Leben in der Palmenstadt am Pazifik. Das Angebot ist groß: unzählige Clubs, Phonelines und schier unendlich viele Partner. Neun junge Männer in Los Angeles. Sie sind Fotomodelle, Pornodarsteller, Callboys, Stricher, Fotografen und Performancekünstler. Sie alle haben eines gemeinsam: Sie arbeiten mit ihren Körper als größtem Kapital ...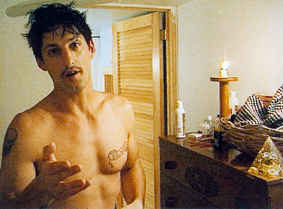 .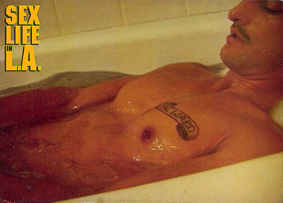 ... während Ex-Model und Ex-Madonna-Lover Tony Ward ...... es sich in der Wanne gemütlich macht ...
Dieser Film lief im Xenon im August und September 1998