Basic Instinct

USA 1992 • 128 Min. • FSK: Frei ab 16 • MPAA: Rated R for strong violence and sensuality, and for drug use and language • engl. O.m.U.

Regie:
Paul Verhoeven
(s.a. »Benedetta« (2021) und »Total Recall« (1990))

Buch:
Joe Eszterhas

mit:
Michael Douglas,
Sharon Stone
(s.a. »Total Recall« (1990)), George Dzundza, Jeanne Tripplehorn, Denis Arndt, Leilani Sarelle

Kamera / Bildgestaltung:
Jan de Bont

Schnitt / Montage: Frank J. Urioste
(s.a. »Total Recall« (1990))

Musik:
Jerry Goldsmith
(s.a. »Total Recall« (1990) und »Rambo: First Blood« (1982))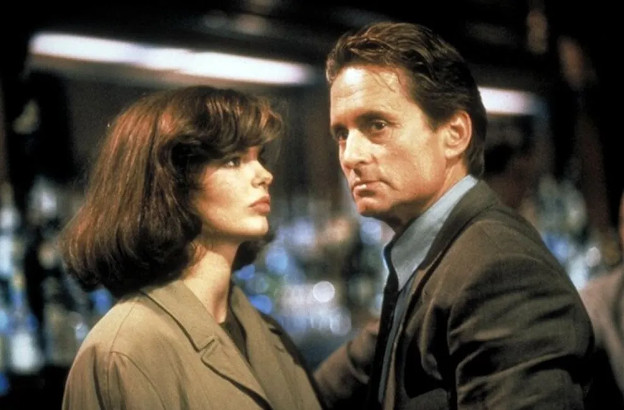 Nick und seine Ex, die Psychiaterin Beth …
Die Polizei von San Francisco muss sich mit der Aufklärung des Mordes an einem Rocksänger befassen. Das Opfer wurde brutal mit einem Eispickel ermordet. Detective Nick Curran verdächtigt Catherine Tramell, die hochintelligente, steinreiche, aber eiskalte Bettgenossin des Opfers. Nick ist von Catherine fasziniert und gerät mit der Zeit immer mehr in ihren Bann. Ein leidenschaftliches Katz-und-Maus-Spiel beginnt, das von Catherines lesbischer Freundin eifersüchtig beobachtet wird. Aber auch Nicks ehemalige Freundin, die Psychiaterin Beth, ist skeptisch, was die Beziehung zwischen Nick und Catherine angeht. Nick ist hin- und hergerissen. Als er erfährt, dass Beth während ihres Studiums ein Verhältnis mit Catherine hatte, beginnt er, den Fall plötzlich von einer ganz anderen Seite aus zu betrachten ...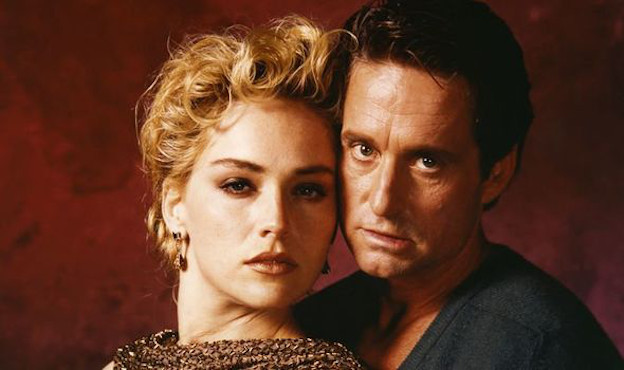 Nick verfällt der geheimnisvollen Schriftstellerin Catherine Tramell …
1992 schockierte Paul Verhoeven mit seinem knisternden Erotikthriller die Kinobesucher weltweit. Mit Michael Douglas und Sharon Stone in den Rollen ihres Lebens hat Verhoeven das Subgenre des erotischen Thrillers neu definiert und avancierte, nicht nur wegen seiner freizügigen Inszenierung, über die Jahre zum absoluten Kultfilm und einem der heiß diskutiertesten Skandalfilme aller Zeiten …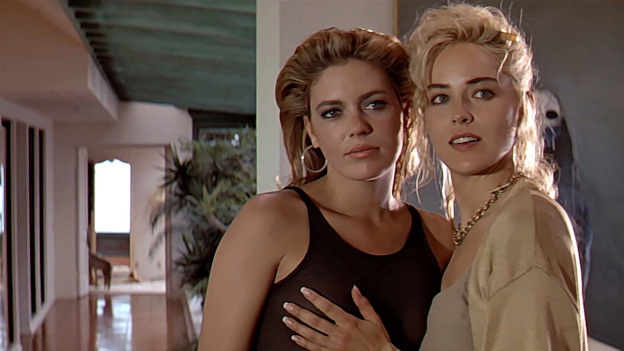 Catherine mit ihrer Geliebten …