Manchester By The Sea

USA 2016 • 138 Min. • frei ab 12 • MPAA: rated R for language throughout and some sexual content • engl.O.m.U.

Regie:
Kenneth Lonergan

Buch:
Kenneth Lonergan

mit:
Casey Affleck,
Michelle Williams
(s.a. »Brokeback Mountain« (2005)),
Kyle Chandler
(s.a. »Carol« (2015)),
Lucas Hedges
(s.a. »Mid90s« (2018) und »Ben Is Back« (2018) und »Boy Erased« (2018) und »Lady Bird« (2017)),
Gretchen Mol
(s.a. »The 13th. Floor« (1998)),
Josh Hamilton
(s.a. »Maestro« (2023))

Kamera / Bildgestaltung:
Jody Lee Lipes

Schnitt / Montage:
Jennifer Lame

Musik:
Lesley Barber

Nominiert
für sechs OSCARS®©: Bester Film, Bester Hauptdarsteller, Beste Hauptdarstellerin, Bester Nebendarsteller, Beste Regie, Bestes Drehbuch

Ausgezeichnet
mit zwei OSCARS®©: Bester Hauptdarsteller, Bestes Drehbuch

Golden Globe 2017: Bester Hauptdarsteller Drama: Casey Affleck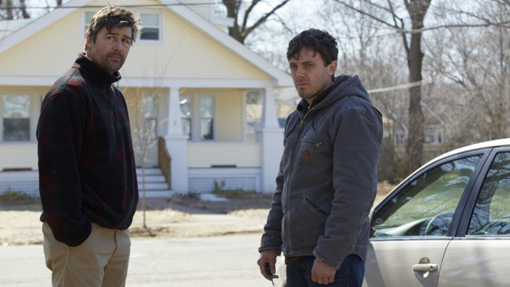 Lee Chandler (re.) und sein Bruder Joe ...
Lee Chandler ist ein schweigsamer Einzelgänger, der als Handwerker eines Wohnblocks in Boston arbeitet. An einem feuchtkalten Wintertag erhält er einen Anruf, der sein Leben auf einen Schlag verändert. Das Herz seines Bruders Joe steht still. Nun soll Lee die Verantwortung für seinen 16-jährigen Neffen Patrick übernehmen. Äußerst widerwillig kehrt er in seine Heimat, die Hafenstadt Manchester-by-the-Sea, zurück. Doch ist Lee dieser Situation und der neuen Herausforderung gewachsen? Kann die Begegnung mit seiner (Ex-) Frau Randi, mit der er einst ein chaotisches, aber glückliches Leben führte, die alten Wunden der Vergangenheit heilen?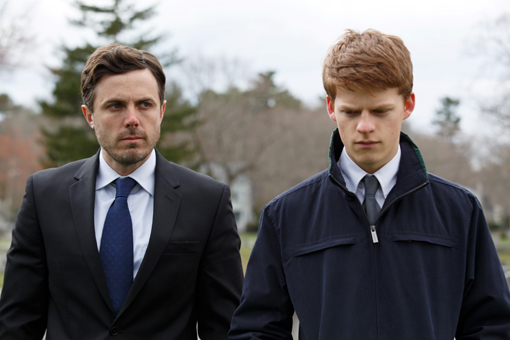 Nach dem überraschenden Tod seines Bruders, muss Lee sich um seinen 16-jährigen Neffen Patrick kümmern ...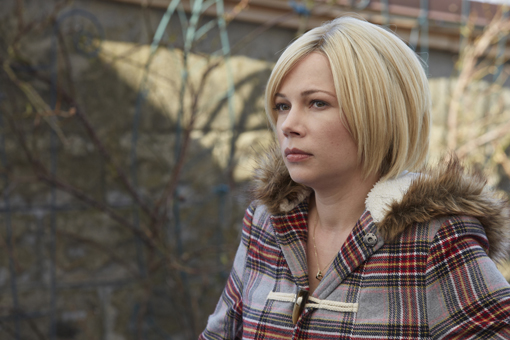 Dabei läuft ihm auch seine Ex-Frau Rande über den Weg ...
Was ist vor Jahren in Manchester-By-The-Sea vorgefallen, weswegen Lee den Ort und seine Familie verlassen hat?...


Dieser Film lief im Xenon im Februar bis Mai 2017