Apocalypse Now - Final Cut

USA 1979 / 2019 • 183 Min. (ursprüngliche Länge: 147 Min.) • FSK: frei ab 16 • MPAA: Rated R for disturbing violent images, language, sexual content and some drug use • engl. O.m.U.

Regie:
Francis Ford Coppola
(s.a. »The Outsiders - The Complete Novel« (1983))

Buch:
John Milius, Francis Ford Coppola nach dem Roman »Herz der Finsternis« von Joseph Conrad

mit:
Martin Sheen, Marlon Brando, Robert Duvall,
Dennis Hopper
(s.a. »Giganten« (1959) und »... denn sie wissen nicht, was sie tun« (1955)),
Laurence Fishburne
(s.a. »Matrix Reloaded« (2003) und »Matrix« (1999)), Harrison Ford, Scott Glenn

Kamera / Bildgestaltung:
Vittorio Storaro

Schnitt / Montage:
Lisa Fruchtmann, Gerald B. Greenberg, Walter Murch

Musik:
Carmine Coppola
(s.a. »The Outsiders - The Complete Novel« (1983)), Francis Coppola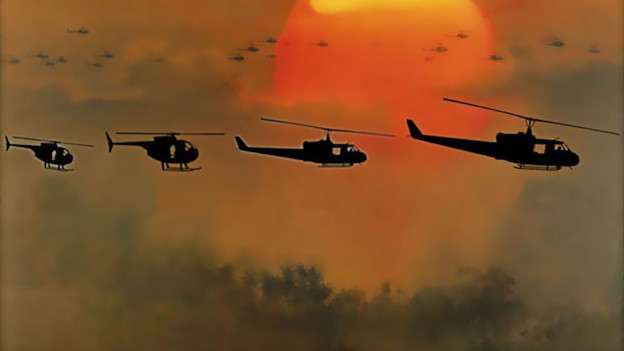 Francis Ford Coppola versetzt Joseph Conrads Klassiker "Herz der Finsternis" ins vom Krieg gezeichnete Vietnam von 1969. Die Geschichte folgt dem Militärpolizisten Captain Willard auf seiner Mission durch die gewaltverseuchten Kampfgebiete Vietnams in Richtung der kambodschanischen Grenze. Ziel ist es, den hochrangigen US-Colonel Kurtz zu liquidieren, der im Dschungel einen schrecklichen Kult für sich erschaffen hat. Auf Willards Reise durch den Wahnsinn und die Absurditäten des Krieges fühlt er sich jedoch mehr und mehr zum Dschungel selbst hingezogen, und dessen urtümlicher, geheimnisvoller Macht …
Die finale Version des Meisterwerks wurde von Francis Ford Coppola höchstpersönlich in 4K restauriert.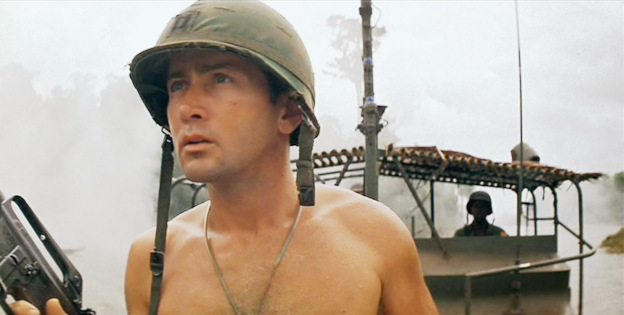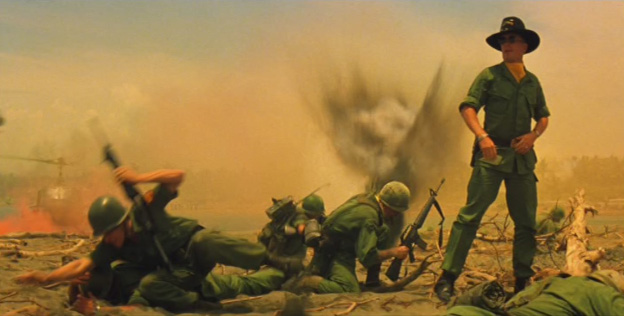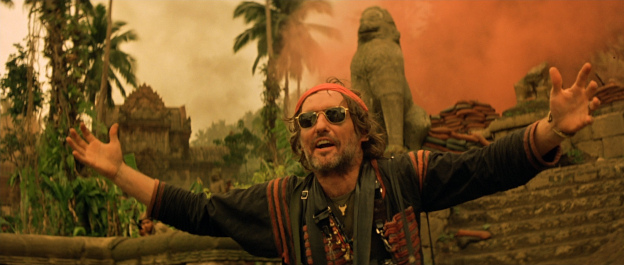 ein junger Dennis Hopper als Photojournalist …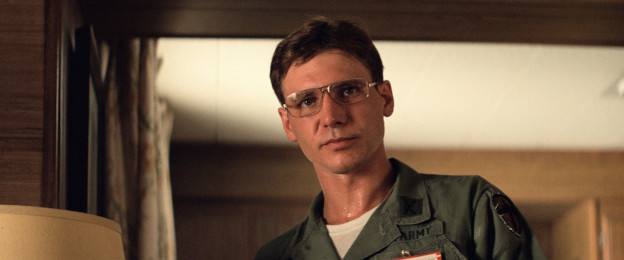 ein junger Harrison Ford als Colonel Lucas …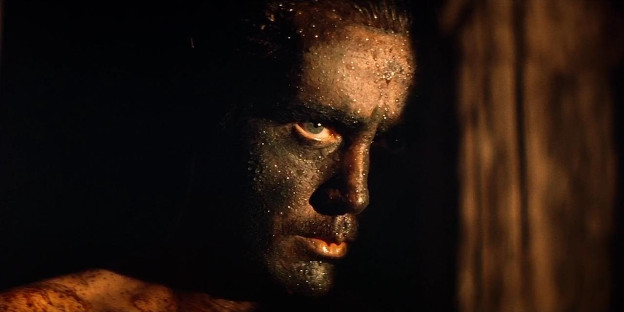 Martin Sheen auf der Suche nach Colonel Walter E. Kurtz…