Im August in Osage County

»August: Osage County« USA 2013 • 119 Min. • frei ab 12 • rated R (MPAA) for language including sexual references, and for drug material

Regie:
John Wells

Buch:
Tracy Letts nach ihrem Theaterstück

mit: Meryl Streep
(s.a. »Suffragette« (2015) und »Mamma Mia« (2008) und »Spuren eines Lebens« (2007) und »The Hours« (2002)),
Julia Roberts
(s.a. »Ben Is Back« (2018) und »Notting Hill« (1999)),
Ewan McGregor
(s.a. »Beginners« (2011) und »The Ghostwriter« (2010) und »Männer die auf Ziegen starren« (2009) und »I Love You Phillip Morris« (2009) und »Little Voice« (1998) und »Velvet Goldmine« (1998)), Juliette Lewis, Julianne Nicholson,
Benedict Cumberbatch
(s.a. »The Power Of The Dog« (2021) und »The Imitation Game« (2014)),
Chris Cooper
(s.a. »Capote« (2005) und »American Beauty« (1999),
Sam Shepard
(s.a. »Brothers« (2009)), Dermot Mulroney,
Abigail Breslin
(s.a. »Freak Show« (2017) und »Little Miss Sunshine« (2006)), Margo Martindale

Kamera / Bildgestaltung:
Adriano Goldman

Schnitt / Montage:
Stephen Mirrione

Musik: Gustavo Santaolalla
(s.a. »Brokeback Mountain« (2005) und »The Motorcycle Diaries« (2004))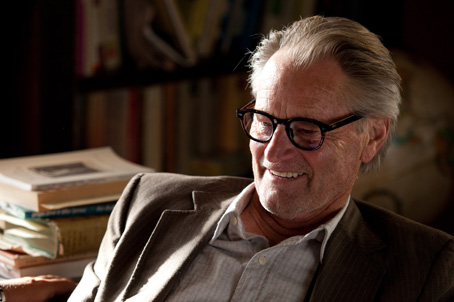 Familienoberhaupt: der Literat Beverly Weston hält es mit seiner Frau nicht mehr aus ...
Nach dem rätselhaften Tod von Beverly Weston kommt die Familie aus allen Himmelsrichtungen zurück nach Osage County. Mutter Violet, bissig und verbittert, trauert auf ihre eigene, unversöhnliche Weise. Sie schluckt mehr Schmerzmittel als ihr gut tun und lässt an nichts und niemandem ein gutes Haar. In ihrem Haus im schwülheißen Oklahoma sind weder die drei Töchter noch die angeheiratete Verwandtschaft vor ihren Beschimpfungen sicher. So dauert es nicht lange, bis alte und neue Konflikte aufbrechen und man sich buchstäblich an die Kehle geht. Für die Töchter Barbara, Karen und Ivy ist klar, dass etwas geschehen muss. Aber Violet ist längst nicht so hilflos, wie alle glauben. Besser als jeder andere durchschaut sie, was sich hinter den Kulissen abspielt. Und sie kennt auch die intimsten Familiengeheimnisse...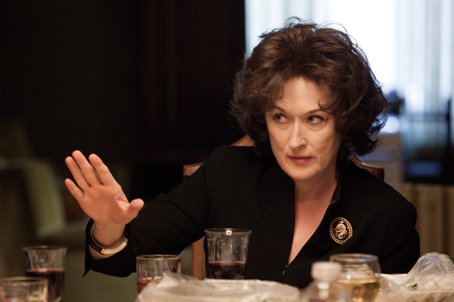 nachdem dieser freiwillig und etwas mysteriös aus dem Leben schied, holt Mutter Violet ihre drei Töchter samt Anhang zur Beerdigung zusammen ...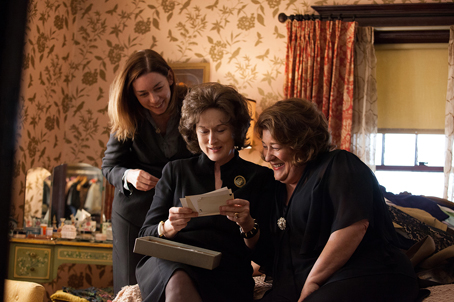 zuerst werden noch alte Erinnerungen aufgewärmt ...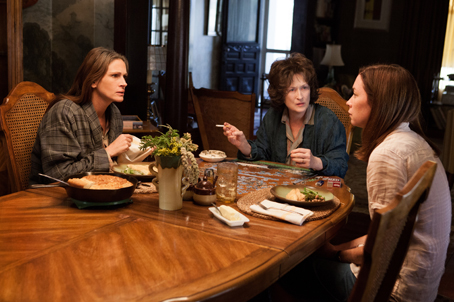 ... doch dann kommt es auch schnell zu Streitereien und Zank ....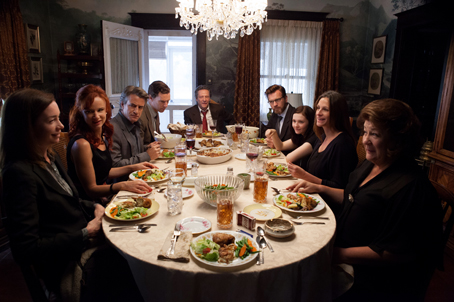 nach der Beerdigung kommt die Familie zum Essen zusammen ...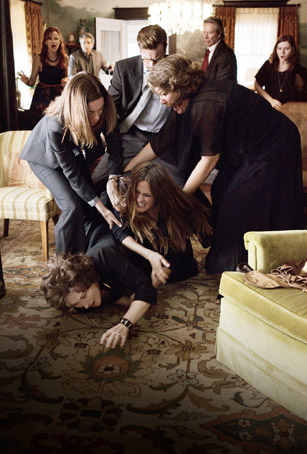 nach dem Lüften alter Familiengeheimnisse, wird es handgreiflich ...
Dieser Film lief im Xenon Kino im Mai Juni 2014