Benedetta

F 2021 • 131 Min • frei ab 18 • franz.O.m.U.

Regie: Paul Verhoeven
(s.a. »Basic Instinct« (1992) und »Total Recall« (1990))

Buch:
David Birke, Paul Verhoeven nach dem Buch »Immodest Acts: The Life Of A Lesbian Nun In Renaissance Italy« von Judith C. Brown

mit:
Virginie Efira, Daphne Batakia,
Charlotte Rampling
(s.a »Alles ist gut gegangen« (2021) und. »Helmut Newton - The Bad And The Beautiful« (2020) und »Die Mühle und das Kreuz« (2011) und »The Look« (2011) und »Wir verstehen uns wunderbar« (2009) und »Die Herzogin« (2006) und »Swimming Pool« (2003)),
Lambert Wilson
(s.a. »Matrix Reloaded« (2003)), Olivier Rabourdin, Louise Chevillotte, Hervé Pierre, Clotilde Courau

Kamera / Bildgestaltung:
Jeanne Lapoirie
(s.a. »In den besten Händen« (2021) und »120 BPM« (2017) und »La Belle Saison« (2015) und »Ricky« (2009) und »Die Zeit, die bleibt« (2005) und »8 Frauen« (2002) und »Tropfen auf heisse Steine« (2000)

Schnitt / Montage:
Job ter Burg

Musik:
Anne Dudley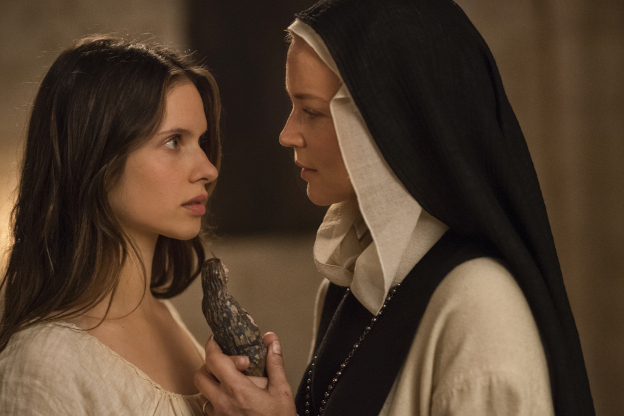 die Novizin Bartolomea gibt Benedetta eine Marienstatur zurück, die ihr als kleines Kind beim Eintritt in das Kloster abgenommen wurde ….
Italien im 17. Jahrhundert: Hinter den Mauern des Klosters von Pescia versetzt die Novizin Benedetta Carlini die Oberhäupter der katholischen Kirche in Aufregung, als die Wundmale Christi an ihrem Körper auftreten. Trotz anfänglicher Zweifel an der Echtheit der Stigmata steigt Benedetta als 'Auserwählte Gottes' zur Äbtissin auf. Von nun an genießt sie Privilegien in der Ordensgemeinschaft, die ihr ein geheimes Doppelleben erleichtern: Sie lässt sich von der Nonnenschülerin Bartolomea in die Geheimnisse körperlicher Lust einführen. Doch die ehemalige Klostervorsteherin Felicita kommt dem verbotenen Treiben auf die Spur…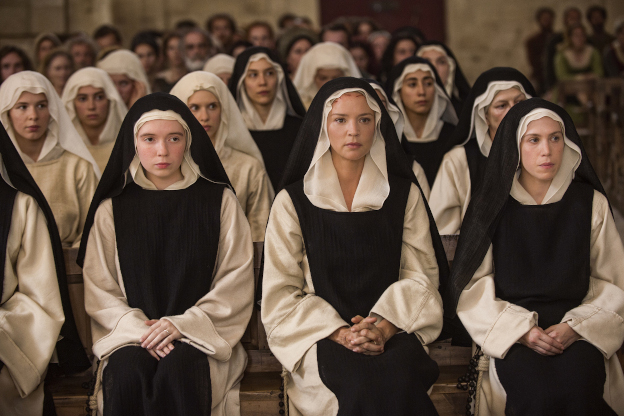 Benedetta weist Stigmata auf, die Wundmale Jesu, doch hat sie sich diese selber zugefügt?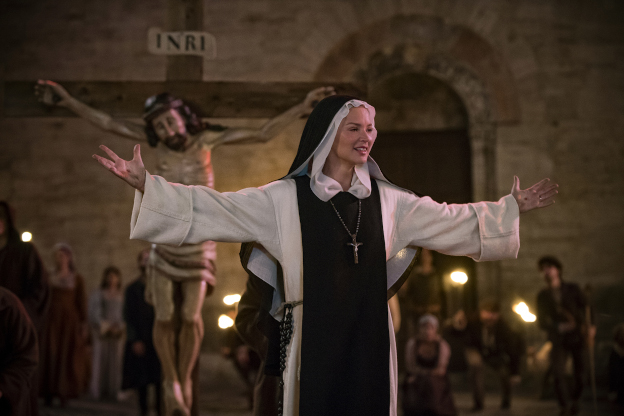 Benedetta wird zur Äbtissin ernannt
, während um Piesca herum die Pest wütet …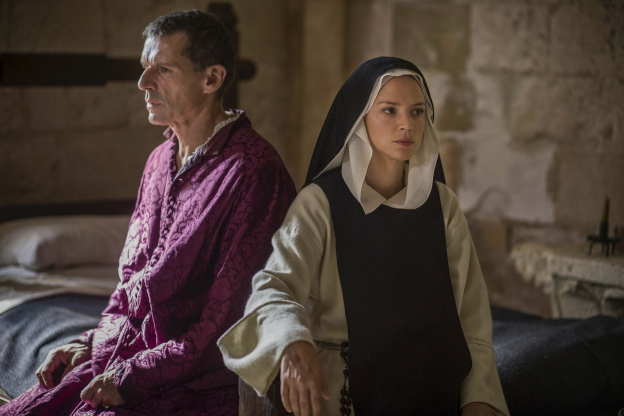 Der Nuntius ist aus Florenz herangereist, um Benedetta zu prüfen …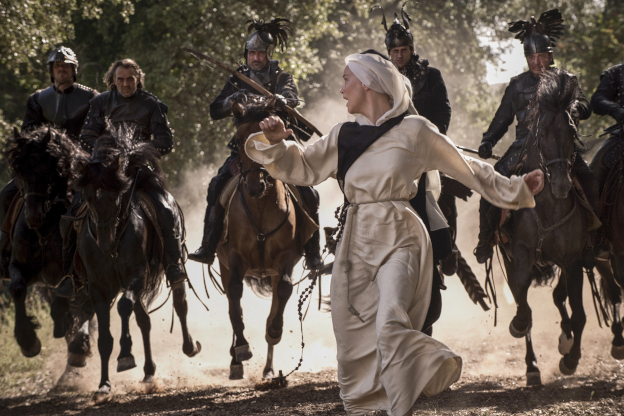 Im Schlaf begegnet Benedetta Jesus, oder wird von Banditen bedrängt …

Dieser Film läuft im Xenon im Dezember 2021