The Woodsman

USA 2004 • 87 Min. • frei ab 12 • MPAA: Rated R for sexuality, disturbing behavior and language

Regie:
Nicole Kassell

Drehbuch:
Nicole Kassell nach einem Theaterstück von Steven Fechter

mit: Kevin Bacon
(s.a. »Wahre Lügen« (2005)), Kyra Sedgwick, Mos Def,
Benjamin Bratt
(s.a. »Ein Freund zum Verlieben« (2000)), David Alan Grier, Eve, Michael Shannon, Hannah Pilkes

Kamera / Bildgestaltung: Xavier Pérez Grobet
(s.a. »Before Night Falls« (2000))

Schnitt / Montage: Brian A. Kates
(s.a. »All The Beauty And The Bloodshed« (2022) und »Kill Your Darlings« (2013) und »Shortbus« (2006) und »Tarnation« (2004) und »Trick« (1998))

Musik: Nathan Larson
(s.a. »Tigerland« (2000) und »Boys don't Cry« (1999) und »Velvet Goldmine« (1998) und »High Art« (1997))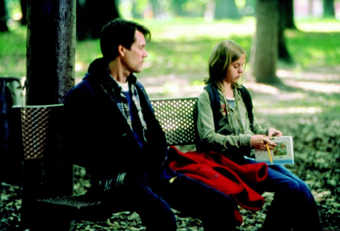 .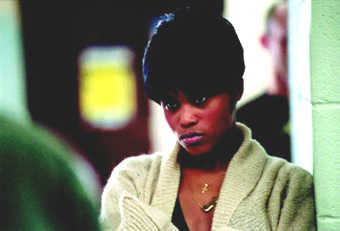 Walter saß wegen Verführung Minderjähriger 12 Jahre lang im Knast ... an seiner neuen Arbeitsstelle ahnt man, dass Walter immer noch ein Problem hat ...
Nach zwölf Jahren Gefängnis wird Walter, verurteilt wegen sexuellen Missbrauchs Minderjähriger, in eine Welt entlassen, die er kaum noch kennt und die ihn nicht kennen will. Walter versucht ein normales, unauffälliges Leben zu führen. Er zieht in ein kleines Apartment und findet einen Job im Sägewerk. Doch seine Umwelt begegnet ihm mit Misstrauen, Ablehnung und Hass. Allein seine Arbeitskollegin Vicki versucht ihn nicht nach dem zu beurteilen, was er vor Jahren getan hat. Zwischen den beiden könnte eine Liebe entstehen, aber Walter lebt in ständiger Angst vor Repressalien, vor allem aber der Angst vor seinen eigenen Impulsen und Gefühlen, die durch die Bekanntschaft mit einem jungen Mädchen wieder auszubrechen drohen ...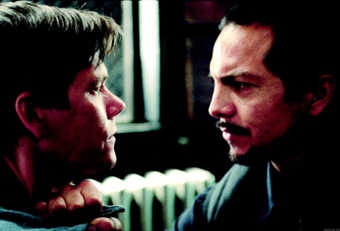 .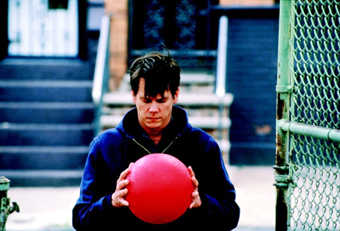 auch Walters Schwager beobachtet ihn mit leichtem Argwohn ... gelingt es Walter sich von seinen Trieben zu befreien?
Dieser Film lief im Xenon im Juni und Juli 2005