Cruising

USA 1979/80 • 101 Min. • frei ab 18 • MPAA: Ratet R

Regie: William Friedkin
(s.a. »The Exorcist - The Version You`ve Never Seen« (1973 / 2000))

Buch:
William Friedkin nach einem Roman von Gerald Walker

mit:
Al Pacino,
Paul Sorvino
(s.a. »Mambo Italiano« (2003)), Karen Allen, Richard Cox, Don Scardino

Kamera / Bildgestaltung:
James A. Contner

Schnitt / Montage: Bud S. Smith
(s.a. »The Exorcist - The Version You`ve Never Seen« (1973 / 2000))

Musik: Jack Nitzsche
(s.a. »The Exorcist - The Version You`ve Never Seen« (1973 / 2000))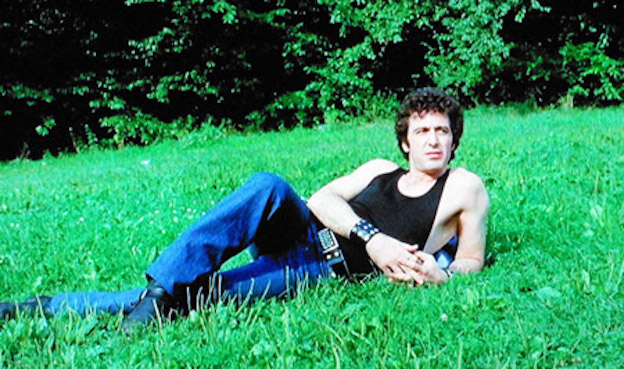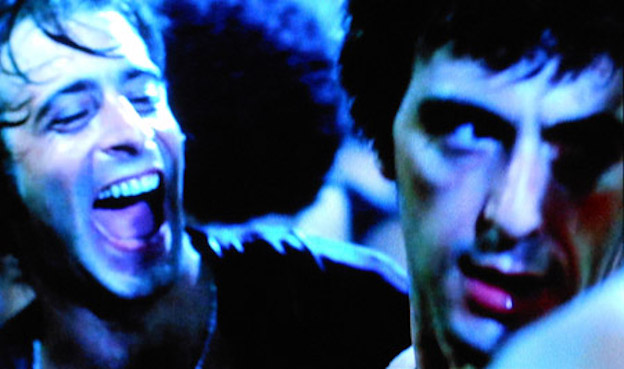 Burns wird Undercover eingesetzt, um brutale Morde in der schwulen Lederszene New Yorks aufzuklären
in den Lederbars hört er sich um ...
Nach einer Reihe von
brutalen Morden
an einigen Schwulen in der Lederszene New Yorks wird ein junger Cop in die »Szene« eingeschleust. Steve Burns entspricht äusserlich in etwa den bisherigen Opfern. Er bezieht ein kleines Apartement im Village und freundet sich mit seinem schwulen Nachbarn an. Unterwegs in den Bars und Darkrooms der Stadt entwickelt er langsam ein
seltsame Faszination
für das kerlige Treiben und entfremdet sich immer mehr von seiner Freundin. Dann gerät er auf die Spur des geheimnisvollen Killers: Ein
paranoider Schwuler
, der sein Schwulsein zwar auslebt, aber durch seine Erziehung durch eine starke Vaterfigur dazu getrieben wird, die Männer, welche ihn am stärksten anziehen, aus moralischen Gründen zu ermorden.
Die
massiven Proteste
der Schwulenbewegung gegen den Friedkin-Film zielten seinerzeit darauf, dass Pacino am Ende des Films den Eindruck erweckt, der schwulen Faszination genauso erlegen zu sein wie der eigentliche Mörder, dieses aber als ursprünglich heterosexueller Cop nicht akzeptieren konnte, und daher seinen freundlichen, schwulen Nachbarn ermordet habe …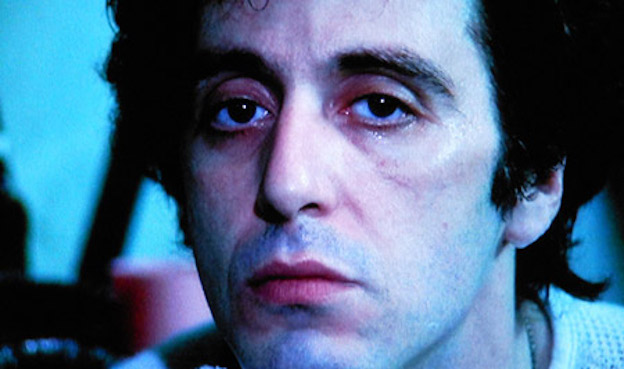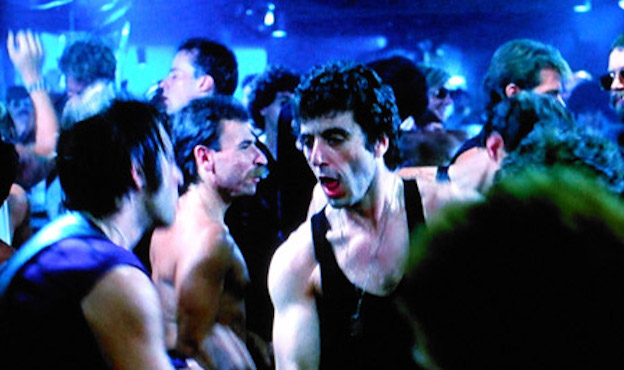 | | |
| --- | --- |
| | Der Cop Steve Burns mit seiner Freundin ... |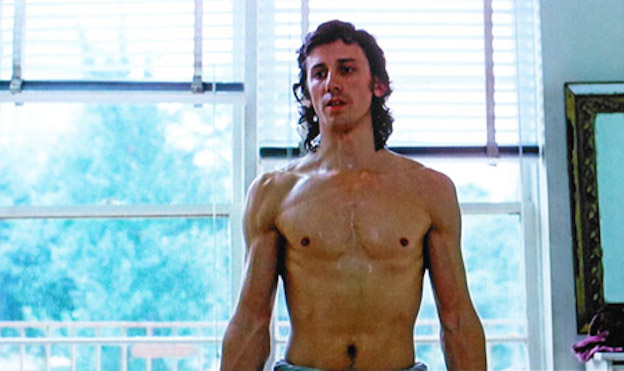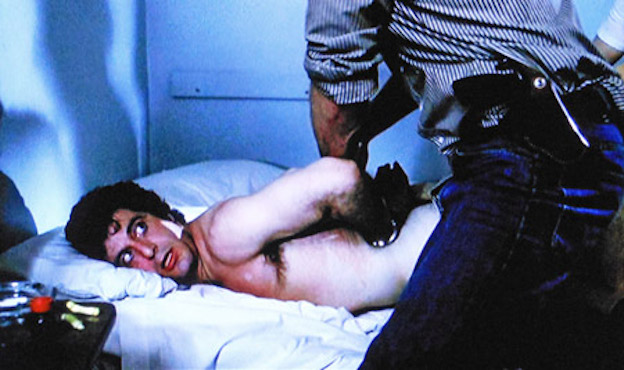 das kerlige Treiben beginnt ihm mehr und mehr zu faszinieren ...
immer häufiger lässt er sich in der Szene sehen ...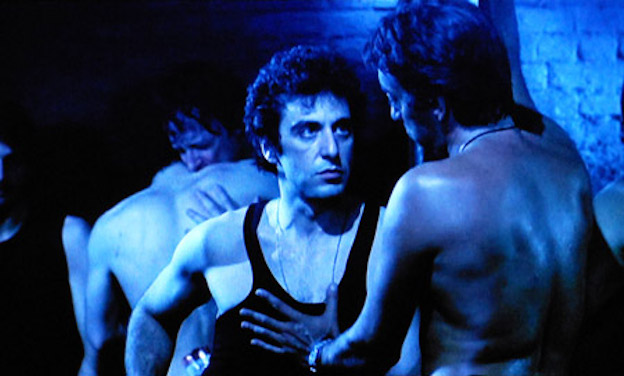 Dieser Film lief im Xenon im Oktober 2000