Oscar Wilde

»Wilde« UK 1997 • 117 Min. • frei ab 12 • MPAA: Rated R for strong sexuality and language

Regie:
Brian Gilbert

Buch:
Richard Ellmann, Julian Mitchell

mit: Stephen Fry
(s.a. »Wagner & Me« (2010) und »House Of Boys« (2010)),
Jude Law
(s.a. »1 Mord für 2« (2007) und »Gattaca« (1997) und »Bent« (1997)),
Vanessa Redgrave
(s.a. »Abbitte« (2007) und »Spuren eines Lebens« (2007)),
Jennifer Ehle
(s.a. »Little Men« (2015) und »The King's Speech« (2010) und »Kreuz und Queer - Bedrooms and Hallways« (1998)),
Gemma Jones
(s.a. »Ammonite« (2020) und »God's Owen Country« (2017)),
Nigel Terry
(s.a. »Troja« (2004)),
Tom Wilkinson
(s.a. »The Ghost Writer« (2010) und »Stage Beauty« (2004)),
Orlando Bloom
(s.a. »Love And Other Desasters« (2006) und »Troja« (2004)

Kamera / Bildgestaltung:
Martin Fuhrer

Schnitt / Montage:
Michael Bradsell

Musik:
Debbie Wiseman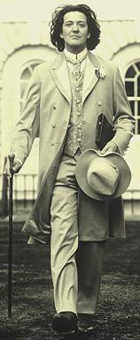 1883 kehrt der Ire Oscar Wilde nach einer einjährigen erfolgreichen Vorlesungsreise durch USA und Canada nach London zurück. Voller Selbstbewußtsein heiratet er die schöne Constance Lloyd. Ein paar Jahre später, ist sein kreatives, literarisches Genie mit der Veröffentlichung von »Das Bildnis des Dorian Gray« auf seinem Höhepunkt. Oscar und Constance haben mittlerweile zwei Söhne miteinander. Aber eines Abends, verführt ihn Robert Ross, ein Hausgast aus Canada, sich seinen homosexuellen Gefühlen zu stellen, welche er seit seinen Schultagen hegt. Doch in Zeiten der ausgehenden victorianischen Epoche würde dieses unweigerlich zu einem Skandal führen. 1892 wird Oscar dem jungen Oxford-Studenten Lord Alfred Douglas, genannt "Bosie", vorgestellt. Oscar ist sofort fasziniert von dem jungen, intelligenten Mann und beginnt eine stürmische Affaire, welche ihn total vereinnamt und letztlich zerstören wird ...
»In dieser Welt existieren nur zwei Tragödien. Die eine ist das nicht zu bekommen, was man will, und die andere ist es zu bekommen.« - Oscar Wilde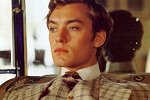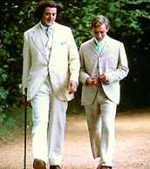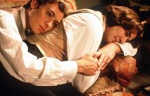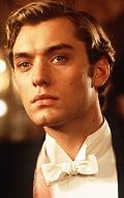 Dieser Film lief im Xenon im November bis Dezember 2000