It Follows

USA 2014 • 100 Min. • frei ab 12 • MPAA: rated R for disturbing violent and sexual content including graphic nudity, and language • engl. O.m.U.

Regie:
David Robert Mitchell

Buch:
David Robert Mitchell

mit:
Maika Monroe, Keir Gilchrist, Daniel Zovatto, Jake Weary, Olivia Luccardi, Lili Sepe

Kamera / Bildgestaltung:
Mike Gioulakis

Schnitt / Montage: Julio Perez IV
(s.a.
»Dior und Ich«
)

Musik:
Rich Vreeland (Disasterpeace)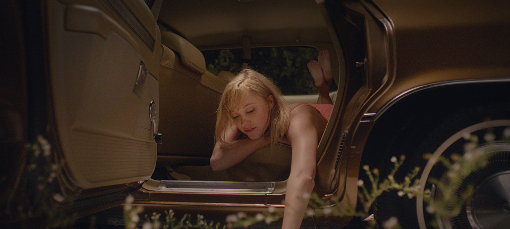 die romantische Jay träumt vom ersten Sex …


Nachdem die 19-jährige Jay mit dem süßen Hugh auf der Rückbank seines Autos Sex hatte, wird sie das beunruhigende Gefühl nicht los, dass sie jemand - oder etwas - verfolgt und findet sich schliesslich in einem paranoiden Alptraum wieder, aus dem es kein Entkommen zu geben scheint. David Robert Mitchell gelingt mit minimalistischen Mitteln und zahlreichen Anleihen bei den Klassikern des Genres ein alptraumhafter Indie-Horrorfilm. Mithilfe von atmosphärischen Bildern und einem einzigartigen, wummernden Soundtrack wird IT FOLLOWS zur filmgewordenen Paranoia, die einem das Blut in den Adern gefrieren lässt ...


auf der Rückbank passiert es dann mit Hugh …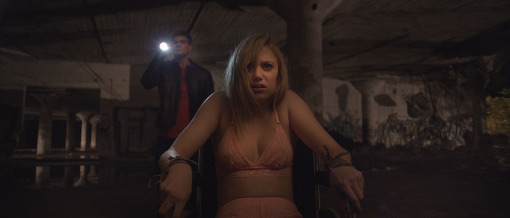 doch als sie wieder aufwacht, sitzt sie gefesselt in einem Rollstuhl, und Hugh erzählt ihr, dass er das, was ihn bisher verfolgte, an sie weitergegeben habe …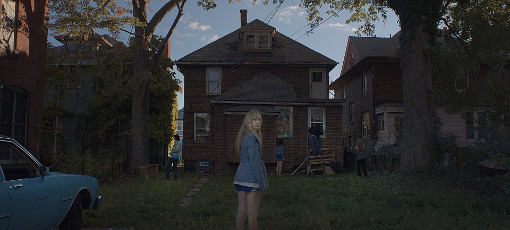 von nun an, wird Jay verfolgt …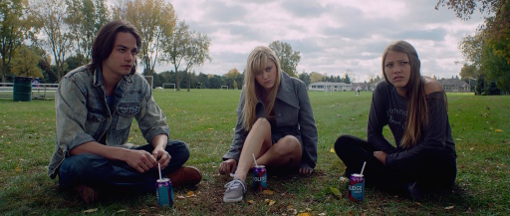 Greg und Kelly versuchen Jay zu helfen …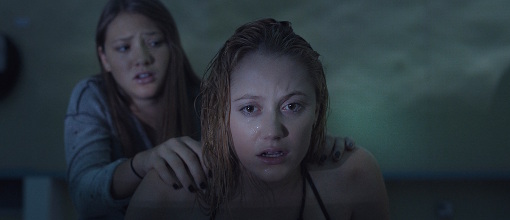 David Kleingers auf 'Spiegel Online':
Ein Fluch, der durch Sex übertragen wird - klingt plakativ, ist aber grausam subtil: Selten bricht sich das Grauen so hinterhältig Bahn wie in dem Indie-Überraschungshit 'It Follows'


Dieser Film lief im Xenon im Juli 2015