Mulholland Drive - Strasse der Finsternis

USA / FRA 2001 • 147 Min. • frei ab 16 • MPAA: Rated R for violence, language and some strong sexuality • engl. O.m.U.

Regie: David Lynch
(s.a. »Twin Peaks: Fire Walk With Me« (1991))

Buch:
David Lynch

mit: Justin Theroux
(s.a. »Die Berufung« (2018) und »Broken Hearts Club« (2000)),
Naomi Watts
(s.a. »Alle Farben des Lebens« (2015)), Laura Elena Harring, Ann Miller,
Mark Pellegrino
(s.a. »Capote« (2005)), Dan Hedaya,
Katherine Towne
(s.a. »Weil ich ein Mädchen bin - But I'm a Cheerleader« (1999))

Kamera / Bildgestaltung:
Peter Deming

Schnitt / Montage: Mary Sweeny
(s.a. »Twin Peaks: Fire Walk With Me« (1991))

Musik: Angelo Badalamenti
(s.a.»Edge Of Love« (2008) und »Twin Peaks: Fire Walk With Me« (1991) und »Julie Johnson« (2000)), David Lynch, John Neff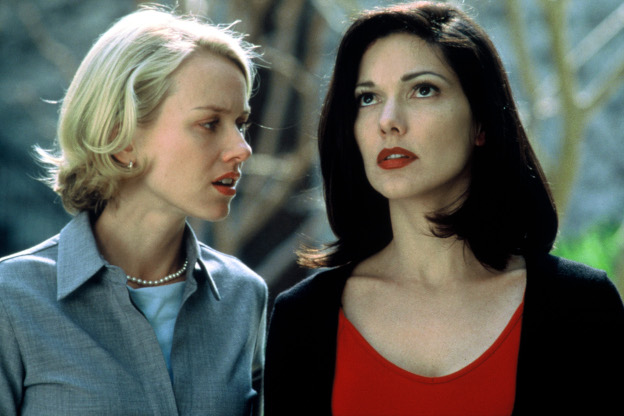 Seinen Lauf nimmt der Thriller mit einer geheimnisvollen Schönheit, die sich Rita nennt und nach einem grauenvollen Unfall das Gedächtnis verloren hat. Zufällig kommt ihr die freundliche wie naive Betty Elms zu Hilfe, die gerade aus Kanada eingeflogen ist, um nichts weniger als ein Star zu werden. Doch während das Schicksal die beiden offenbar so ungleichen Frauen immer intimer zusammenschweißt und sie auf der Suche nach der Vergangenheit immer tiefer in den Untergrund der Gegenwart eintauchen, wird auch anderen der Boden der Realität unter den Füßen weggerissen. Ein fatalistischer Albträumer und ein mangelhaft begabter Auftragskiller werden ebenso den Weg der Frauen kreuzen wie ein Erfolgsregisseur, dessen fantastisches Leben von seinen bizarren Finanziers binnen Stunden zerstört wird. Die Antwort aller Rätsel mag ein bedrohlicher Mann im Hintergrund kennen, der sich nur
»Cowboy«
nennt - doch vielleicht laufen die Fäden des Netzes auch bei dem Auftraggeber im Rollstuhl zusammen, der als einziger Macht über schwarze Monstren und blaue Schlüssel zu verbotenen Räumen und Träumen zu besitzen scheint. Doch wo immer sich im Crescendo der Suspense die Wahrheit verbirgt - sie ist nicht von dieser Welt, möglicherweise...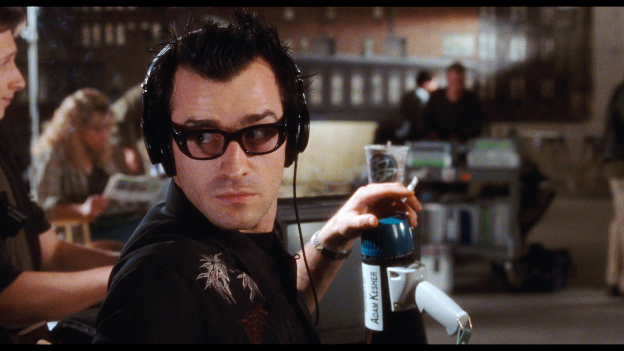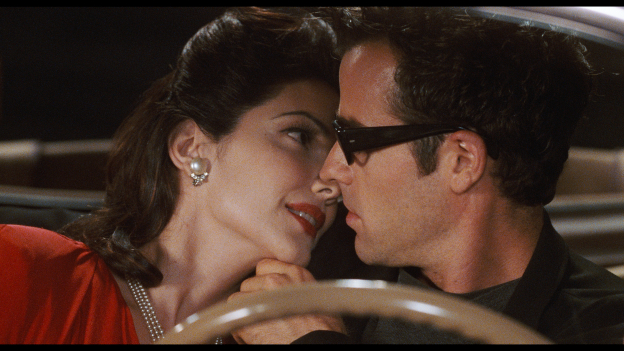 Dieser Film lief im Xenon im Februar 2002 und im Februar 2022