Das Fest - Dogma 2

»Festen - Dogme 2« DK 1997 • 106 Min. • frei ab 12 • MPAA: Rated R for strong sexual content and language, including references to sexual abuse • dän.O.m.U.

Regie:
Thomas Vinterberg

Buch:
Thomas Vinterberg, Mogens Rukov

mit:
Ulrich Thomsen, Henning Moritzen,
Paprika Steen
(s.a. »Okay« (2002) und »Dancer in the Dark« (2000)), Thomas Bo Larsen,
Trine Dyrholm
(s.a. »Who Am I« (2014))

Kamera / Bildgestaltung: Anthony Dod Mantle
(s.a. »Slumdog Millionaire« (2008)

Schnitt / Montage:
Valdís Óskarsdóttir

Musik:
Lars Bo Jensen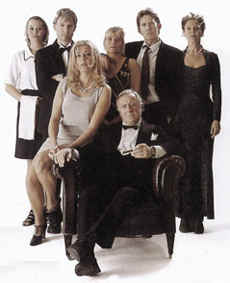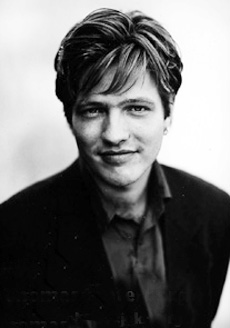 Regisseur Thomas Vinterberg (Photo: Robin Skjoldborg)
Der große alte Mann feiert ein großes Fest. Die Familie, in alle Winde zerstreut und total zerstritten, findet sich im Familienschloß ein, nicht zuletzt weil es bestimmt viel zu fressen und zu saufen geben wird. Das Schloß birgt ein tragisches Schicksal: die jüngste Tochter des Alten hatte sich in der Badewanne das Leben genommen. Als das Diner anhebt, beginnt das eigentliche Drama. Der älteste Sohn hebt sein Glas zu einem Trinkspruch. Er danke seinem Vater für alles, was er getan habe. Ihm und seiner Schwester angetan habe. Er denke oft daran, wie der Vater sich an den Kindern sexuell vergangen habe. Und wie die Mutter immer weggeguckt habe ... Stürmische Ovationen nach der Aufführung dieses Werks letztes Jahr (1998) in Cannes - verdient.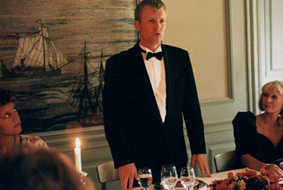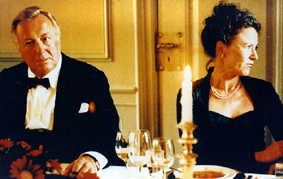 ein Toast: ... wenn Papa mit uns Baden ging ... allgemeine Irritation bei den Eltern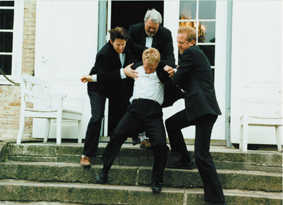 ... und schließlich der erste Rauswurf
Dieser Film lief im Xenon im Februar 1999