Mephisto
»Mephisto« HUN / D / AT 1981 • 144 Min.
Regie: István Szabó
(s.a.
»Hinter der Tür«
)
Buch: István Szabó
(s.a.
»Albert Nobbs«)
, Péter Dobai nach dem gleichnamigen Roman von
Klaus Mann
(s.a.
»Escape to Life - The Erika and Klaus Mann Story«
und
»Der Vulkan«
)
mit:
Klaus Maria Brandauer, Krystyna Janda, Rolf Hoppe, Ildikó Bánsági, György Serhalmi
Kamera / Bildgestaltung: Lajos Koltai
(s.a. Regie bei
»Spuren eines Lebens«
)
Schnitt / Montage:
Zsuzsa Csákány
Musik:
Zdenkó Tamássy
OSCAR® 1982 Bester fremdsprachiger Film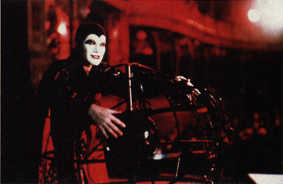 Hendrik Höfgen in der Rolle seines Lebens ...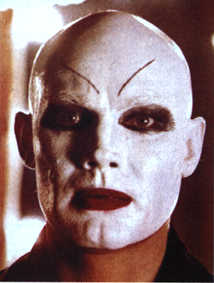 Ein Mann will spielen, ein Mann will nach oben. Dafür ist Hendrik Hoefgen bereit, einen Pakt mit dem Teufel zu schließen, den er in seiner Paraderolle als Mephisto in Goethes »Faust« selbst so verführerisch verkörpert. Szabós Chronik entstand nach einem Schlüsselroman von Klaus Mann, der der Figur Hoefgen recht unverhüllt die Züge seines ehemaligen Schwagers und Geliebten Gustav Gründgens verliehen hatte. Und wie der schillernde Gründgens, der in seiner Funktion als Intendant des Preußischen Staatstheaters einerseits als Aushängeschild der Nazi-Kultur diente und andererseits bedrohten Kollegen half, bleibt auch Hoefgen in der Interpretation von Brandauer eine zwiespältige Figur: eitel, genial, naiv und immer bereit, sich selbst etwas vorzulügen ...
tip


Dieser Film lief im Xenon im April und Mai 2001