Sex And The City

USA 2008 • 145 Min. • frei ab 12 • MPAA: rated R for strong sexual content, graphic nudity and language

Regie:
Michael Patrick King

Buch:
Michael Patrick King nach der TV Serie von Darren Star und den Charakteren von Candace Bushnell

mit:
Sarah Jessica Parker,
Kim Catrall
(s.a. »The Ghost Writer« (2010)), Kristin Davis, Cynthia Nixon, Jennifer Hudson, Candice Bergen und Chris Nott

Kamera / Bildgestaltung:
John Thomas

Schnitt / Montage:
Michael Berenbaum

Musik:
Aaron Zigman (s.a. »Der Jane Austen Book Club« (2007)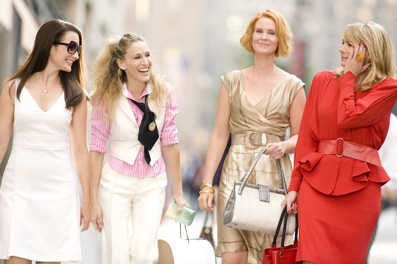 Carrie Bradshaw, erfolgreiche Autorin und jedermanns liebste Mode-Ikone, ist zurück. Mit ihrem berühmten sardonischen Scharfsinn setzt sie bissiger als je zuvor ihre eigene Geschichte um Sex, Liebe und modebesessene Single-Frauen in New York fort. Vier Jahre nach dem Ende der HBO-Serie zeigt »Sex and the City« unsere liebsten femme fashionables Carrie, Samantha, Charlotte und Miranda, wie sie mit Jobs, Freunden und Beziehungen jonglieren, während sie gleichzeitig durch Mutterdasein, Heirat und Immobilien-Käufe in Manhattan manövrieren. Einige von ihnen - und jetzt halten Sie sich fest - zieht es vielleicht sogar aus Manhattan ...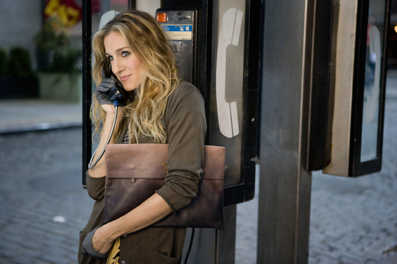 Bevor die Serie den Bildschirm eroberte, war »Sex and the City« eine erfolgreiche autobiografische Zeitungskolumne von Candace Bushnell, die regelmäßig im New York Observer erschien. Darren Star, Schöpfer und Executive Producer erfolgreicher TV-Shows wie »Beverly Hills 90210« und »Melrose Place«, sah sofort das große Potential, das in Bushnells Kolumnen über das Sexualverhalten in New Yorks Gesellschaft steckte. »Ich las diese Artikel und dachte, ?wow, das ist ein großartiger Blick auf New York«, erinnert sich Star. »Besonders die Hauptfigur hatte es mir angetan, eine Single-Frau, die über sich selbst schreibt, und gleichzeitig die Stadt und das Wesen von Beziehungen unter die Lupe nimmt.« Später veröffentlichte Bushnell ihre Kolumnen als Buch, das 1996 ein Bestseller wurde.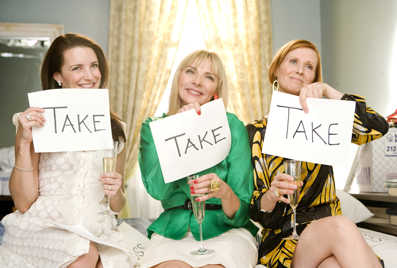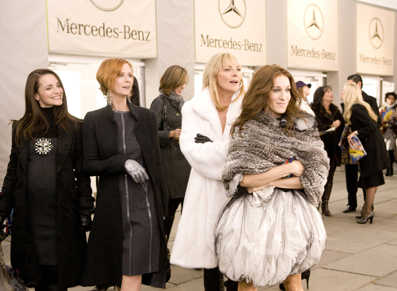 Dieser Film lief im Xenon im Juli 2008