Gattaca

USA 1997 • 112 Min. • frei ab 12 • Rated PG-13 for brief violent images, language, and some sexuality

Regie:
Andrew Nicol

Buch:
Andrew Nicol

mit: Ethan Hawke
(s.a. »Maggies Plan« (2016) und »Born To Be Blue« (2015)),
Jude Law
(s.a. »1 Mord für 2« (2007) und »Oscar Wilde« (1997) und »Bent« (1997)),
Uma Thurman
(s.a. »Gefährliche Liebschaften« (1989)),
Alan Arkin
(s.a. »Little Miss Sunshine« (2006)),
Gore Vidal
(s.a. ursprüngliches Drehbuch von »Caligula« (1979 / 84)),
Ernest Borgnine
(s.a. »Die Klapperschlange« (1981)),
Elias Koteas
(s.a. »My Days Of Mercy« (2017) und »Wachgeküsst - Living Out Loud« (1998))

Kamera / Bildgestaltung:
Slavomir Idziak

Schnitt / Montage:
Lisa Zeno Churgin

Musik: Michael Nyman
(s.a. »McQueen« (2018))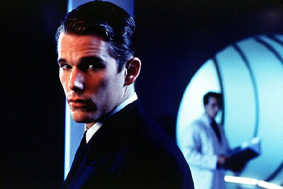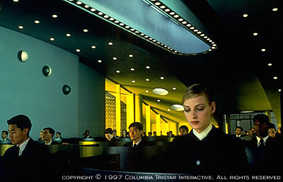 In Gattaca herrschen genetisch perfekte Menschen. Nur wer dazugehört kann Karriere machen. Vincent ist nicht perfekt. Als auf natürliche Weise geborener Mensch ist er ein Außenseiter in einer genmanipulierten, elitären Gesellschaft, die keine Fehler duldet. Aber in einer totalitär überwachten Umwelt, in der täglich Blut-, Urin-, Haut- und Haarproben analysiert werden, ist es für Vincent schwierig, seine eigene Identität auf Dauer zu verbergen. Gattaca führt in eine Gesellschaft, die totale Perfektion und Ästhetik anbetet. Die Gentechnik macht die Menschen in Gattaca schöner, intelligenter und begehrenswerter. Aber welchen Preis müssen sie dafür bezahlen ...?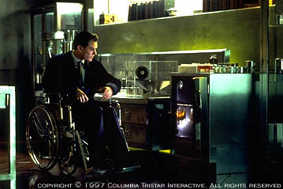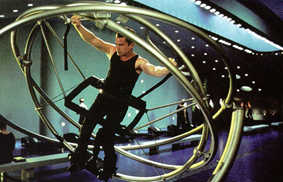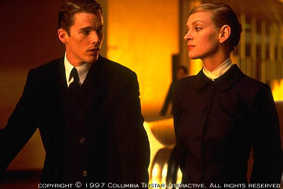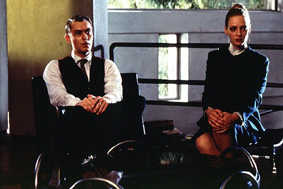 Dieser Film lief im Xenon im Oktober 1998