Glue - Historia Adolescente en Medio de la Nada
ARG 2006 • 112 Min. • frei ab 16 • span/engl.O.m.U.
Regie:
Alexis Dos Santos
Buch:
Alexis Dos Santos
mit:
Nahuel Perez Biscayart, Nahuel Viale,
Inés Effron
(s.a.
»XXY«
), Verónica Linás, Héctor Díaz
Kamera / Bildgestaltung: Natasha Braier
(s.a.
»XXY«
)
Schnitt / Montage:
Alexis Dos Santos, Ida Bregninge, Leonardo Brzezicki
Musik: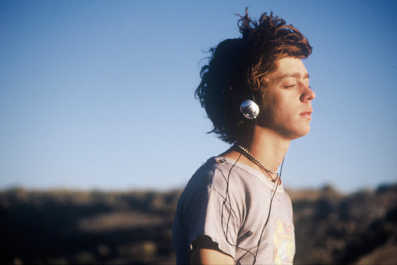 der 15-jährige Lucas wächst auf in Patagonien, im südlichsten Teil des festländischen Südamerika ...


Eine Kleinstadt im Nirgendwo ­ inmitten der weiten und wüstenähnlichen Ebenen von Patagonien. Hier lebt der 15jährige Lucas, eine schlaksige Zeitbombe aus Hormonen, Langeweile und Sehnsucht. Er hängt mit seinem besten Freund Nacho herum und mit der schüchternen Andrea lassen sie sich treiben im Strudel des Erwachsenwerdens, erleben das Gefühl der Freiheit und die Angst vor dem Versagen, singen traurig-rotzige Punklieder und versuchen sich an Drogen. Hinter allem steht die Sehnsucht nach dem ersten Sex. Die Freundschaft zwischen Lucas und Nacho verändert sich ­ Grenzen werden fliessend und eine Nacht des Rausches endet klebrig. Verwirrungen und Aufregungen der Teenager-Jahre, authentisch und poetisch eingefangen ...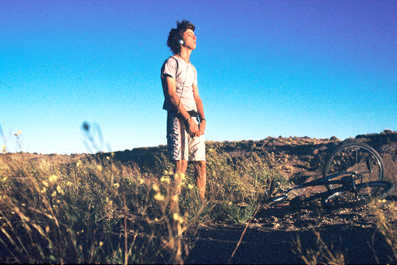 Langeweile ... Musik ... Sehnsucht ... nach dem ersten Sex ...

why can't I get just one kiss
why can't I get just one kiss
there may be something and that I wouldn't miss
but I look at your pants and I need a ............ kiss
(Violent Femmes, Add it up)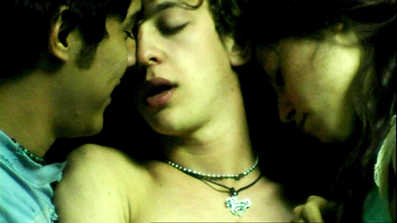 Mädchen oder Jungs küssen ... Jungs haben Bärte ... sonst ist es gleich ...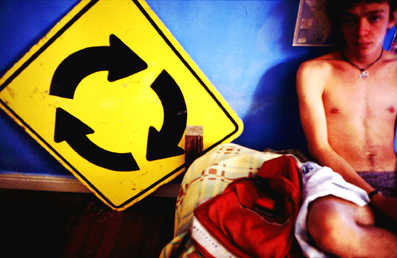 Desierto, Desierto, entre mis piernas - mojarme, mojarme!
(Wüste, Wüste, zwischen meinen Beinen - mach mich nass, mach mich nass !)
Dieser Film lief im Xenon im Mai bis Juni 2008