Dancer in the Dark
»Dancer in the Dark«
DK 2000 • 139 Min. • CinemaScope
Regie: Lars von Trier
(s.a.
»Antichrist«
)
Buch:
Lars von Trier
mit:
Björk,
Catherine Deneuve
(s.a.
»Begierde - The Hunger«
und
»8 Frauen«
und
»Das Schmuckstück«),
Jean-Marc Barr
(s.a.
»Meeresfrüchte«
),
Stellan Skarsgärd
(s.a.
»Mamma Mia!«
),
Peter Stormare
(s.a.
»Spun«
), Joel Grey,
Udo Kier
(s.a.
»House Of Boys«
),
Paprika Steen
(s.a.
»Festen«
und
»Okay«
)
Kamera / Bildgestaltung:
Robby Müller (s.a.
»Buena Vista Social Club«
)
Schnitt / Montage:
François Gédigier, Molly Marlene Stensgård
Musik:
Björk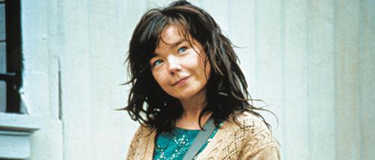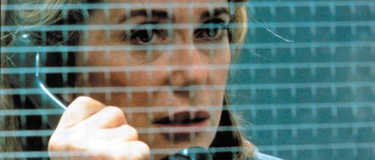 Björk als Selma und Deneuve als ihre Arbeitskollegin …


Die Tschechin Selma ist nach Amerika emigriert. Sie lebt mit ihrem zehnjährigen Sohn im Wohnwagen. Den Lebensunterhalt verdient sie in einer Fabrik als Arbeiterin. Selma verliert langsam ihr Augenlicht, und ihrem Sohn droht in Zukunft dasselbe Schicksal. Um wenigstens ihn zu retten, spart die Mutter jeden Cent für eine Operation ihres Kindes. Sie wird des Diebstahls bezichtigt, als sie beinahe die benötigte Summe beisammen hat ... von Triers neuer Film folgt nicht mehr den
Dogma-Prinzipien
(s.a.
»Festen - Das Fest«
). Die Jury in Cannes 2000 hat den abtrünnigen Dänen reich belohnt. Sein Film wurde mit der Goldenen Palme ausgezeichnet, Björk bekam den Preis für die beste Darstellerin ...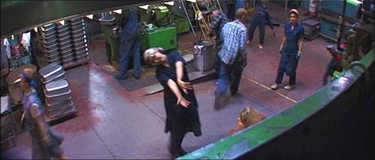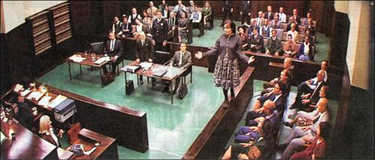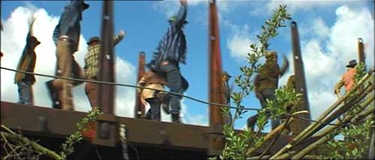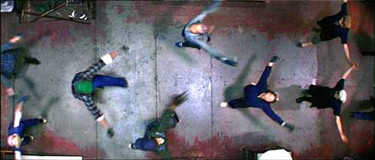 Dieser Film lief im Xenon im Mai 2001