Der Ghostwriter

»The Ghost Writer« D / UK / F 2010 • 128 Min. • frei ab 12 • MPAA: rated PG-13 for language, brief nudity/sexuality, some violence and a drug reference • engl. O.m.U.

Regie:
Roman Polanski

Buch:
Robert Harris nach seinem Roman »The Ghost«, Roman Polanksi

mit: Ewan McGregor
(s.a. »August Osage County« (2013) und »Beginners« (2011) und »Männer die auf Ziegen starren« (2009) und »I Love You Phillip Morris« (2009) und »Little Voice« (1998) und »Velvet Goldmine« (1998)),
Pierce Brosnan
(s.a. »Mamma Mia!« (2008)), Olivia Williams,
Kim Catrall
(s.a. »Sex And The City« (2008)), James Belushi,
Tom Wilkinson
(s.a. »Stage Beauty« (2004) und »Oscar Wilde« (1997)), Eli Wallach,
Timothy Hutton
(s.a. »Kinsey« (2005))

Kamera / Bildgestaltung:
Pawel Edelman

Schnitt / Montage:
Hervé de Luze

Musik: Alexandre Desplat
(s.a. »Score - Eine Geschichte der Filmmusik« (2017) und »The Danish Girl« (2015) und »Suffragette« (2015) und »The Imitation Game« (2014) und »Die Rede des Königs« (2010))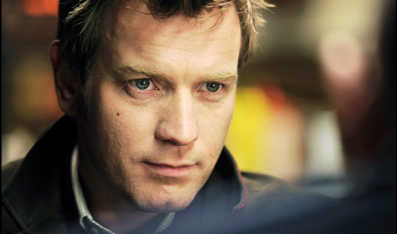 .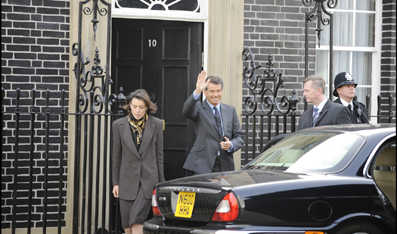 Ghostwriter The Ghost entschliesst sich die Memoiren des britischen Premiers Adam Lang zu vollenden ... No. 10 Downing Street: Lang zieht sich mit seiner Frau auf die Atlantik-Insel Martha's Vineyard zurück ...
Der britische Ghostwriter »The Ghost« soll die Memoiren des früheren Premierministers Adam Lang fertig stellen ­ die Chance seines Lebens, meint sein Agent. Der Verlag hat Lang eine hohe Millionengage für das Buch zugesagt und die Zeit drängt ­ für seinen ?Ghost" verspricht das einen Karrieresprung und ein fürstliches Honorar. Doch von Anfang an steht das Projekt unter einem unguten Stern, nicht zuletzt weil der erste Autor, Langs langjähriger Berater, gerade bei einem tragischen Unfall starb. Der neue Ghostwriter wirft seine Bedenken schnell über Bord und reist auf die Atlantikinsel Martha's Vineyard, wohin sich der Ex-Premierminister mit seiner Frau Ruth und einem kleinen Stab um seine attraktive Assistentin Amelia Bly zurückgezogen hat. Doch die Ruhe der Insel ist trügerisch: Langs Ferienhaus gleicht einem Hochsicherheitstrakt. Welches Geheimnis birgt das Buchmanuskript, das im Safe liegt und nicht das Haus verlassen darf? Schon ruft Langs Vergangenheit die Presse und aufgebrachte Demonstranten auf den Plan, die das Anwesen belagern. Inmitten des Tumults macht der Ghostwriter eine Entdeckung, die den smarten Ex-Premier in ein ganz neues Licht rückt. Er stösst auf eine globale Verschwörung und befindet sich plötzlich in höchster Lebensgefahr …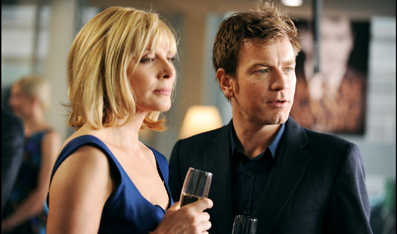 .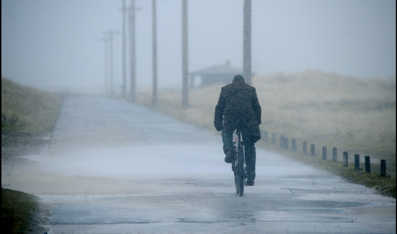 dabei auch die attraktive Assistentin Amelia Bly ... in der Einöde versucht man sich auf das Wesentlich zu konzentrieren ...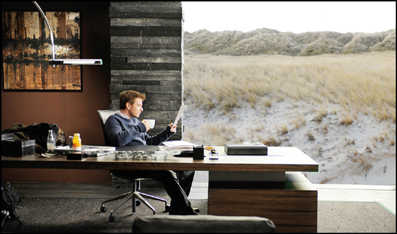 .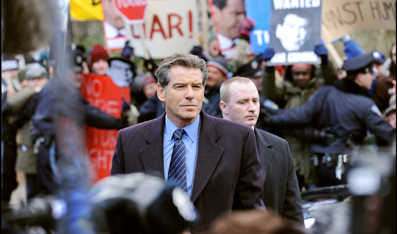 Ghosts Vorgänger hinterliess schon ein angefangenes Manuskript ... auf der Insel versammeln sich Demonstarnten und Gegner Langs ...
Dieser Film lief im Xenon im April bis Mai 2010