Pride

UK 2014 • 120 Min. • frei ab 12 • engl. O.m.U. • rated R (MPAA) for language and brief sexual content

Regie:
Matthew Warchus

Buch:
Stephen Beresford

mit:
Ben Schnetzer, George McKay, Dominic West, Andrew Scott,
Bill Nighy
(s.a. »Tagebuch eines Skandals«),
Imelda Staunton
(s.a. »Taking Woodstock«),
Paddy Considine
(s.a. »Submarine« und »My Summer Of Love«)

Kamera / Bildgestaltung:
Tat Radcliffe

Schnitt / Montage: Melanie Oliver
(s.a. »The Danish Girl«)

Musik:
Christopher Nightingale

Queer Palm 2014 Cannes Film Festival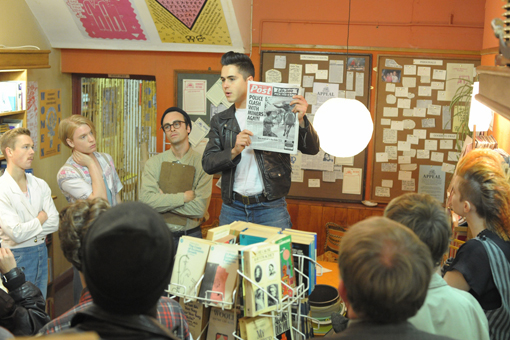 1984, London, der junge Schwule Mark Ashton, »eine rote Socke«, hat die Idee die streikenden Miners zu unterstützen ...
Ein Handschlag hat schon vieles besiegelt. So auch die außergewöhnliche Liaison zweier Gruppen, die sich im Sommer 1984 in England gefunden haben: Bronski Beat trifft Gaelic Folk oder auch … eine ausgelassene Schwulen- und Lesbentruppe aus London trifft auf streikende Waliser Bergarbeiter. Irritationen beim ersten Aufeinandertreffen sind vorprogrammiert! Doch spätestens als der exzentrische Jonathan den hüftsteifen Walisern zeigt, was echtes Disco-Feeling ist, scheint das Eis gebrochen … Doch nicht in jedem Waliser finden die couragierten Großstädter einen dankbaren Verbündeten und stellen so ein ganzes Dorf auf den Kopf.
Die LGSM (Lesbians and Gays Support the Miners) sammelt für ihre Kumpel Geld in bunten Eimern und stellen sich damit farbenfroh der gnadenlosen Politik von Margaret Thatcher entgegen. Zwischen den neuen Komplizen entwickelt sich eine besondere Freundschaft, mit bis heute historischen Folgen…
Senator Film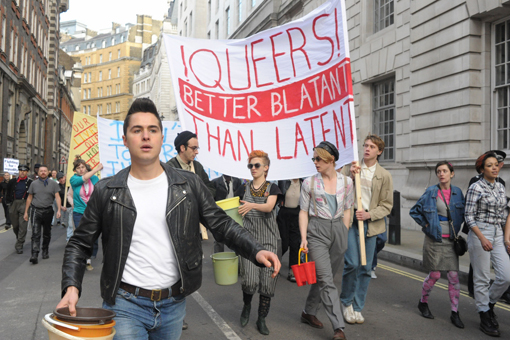 auf dem jährlichen CSD sammeln die L.G.S.M. (= eine Lesbe und sechs Schwule supporten die Minenarbeiter) die ersten 200 Pfund ein …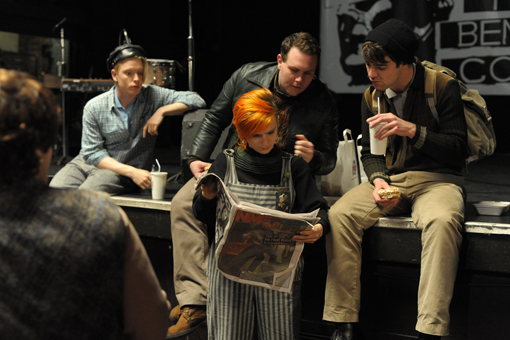 doch zuerst findet sich keine Miners-Gewerkschaft, welche Kontakt zu Ihnen haben möchte … bei zufällig im Telefonbuch gefundenen Walisern klappt es dann plötzlich ...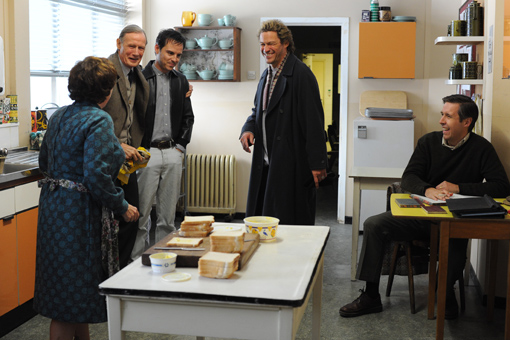 und die Waliser haben echt Humor und verarschen den Zugereisten Waliser ...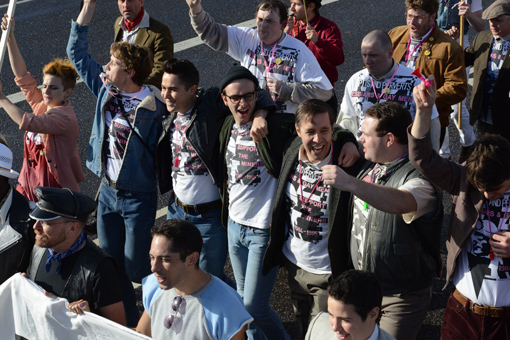 nachdem der Streik abgebrochen werden musste, unterstützten die Miners ihrerseits ein Jahr später die Queers auf dem Londoner Pride March
Dieser Film lief im Xenon im November 2014 bis Januar 2015