The Deep End - Trügerische Stille

»The Deep End« USA 2001 • 101 Min. • frei ab 12 • MPAA: Rated R for some violence and language, and for a strong sex scene • CinemaScope

Regie:
Scott McGehee, David Siegel

Buch:
Scott McGehee, David Siegel nach dem Roman »The Blank Wall« von Elisabeth Sanxay Holding

mit: Tilda Swinton
(s.a. »The Killer« (2023) und »Memoria« (2021) und »We Need To Talk About Kevin« (2011) und »Derek« (2008) und »Love is the Devil« (1997) und »Edward II« (1991) und »Caravaggio« (1986)),
Goran Visnjic
(s.a. »Beginners« (2011)), Jonathan Tucker, Peter Donat

Kamera / Bildgestaltung:
Giles Nuttgens

Schnitt / Montage:
Lauren Zuckerman

Musik:
Peter Nashel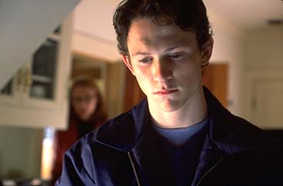 .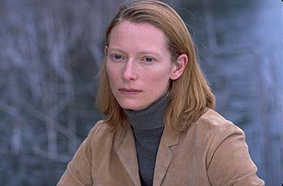 Sohnemann Beau Hall (Jonathan Tucker)
.
Mama Margaret Hall (Tilda Swinton)
Wie weit geht eine von Angst und Verzweiflung zum Äußersten getriebene Mutter, um ihre Familie zu retten? Würde sie ein Verbrechen vertuschen? Würde sie alles riskieren, auch ihr Leben? Würde sie mit all ihren Grundsätzen brechen, einschließlich ihrer Moralvorstellung? Tilda Swinton als Margaret Hall wird in einen Alptraum hineingezogen, der sie mit diesen Fragen und ihren schockierenden Antworten konfrontiert.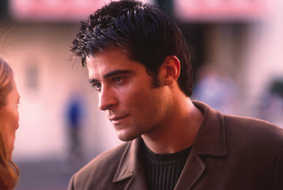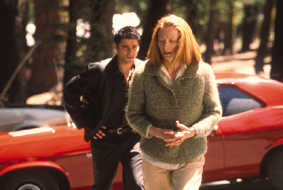 Der Erpresser mit Herz: Alek Spera (Goran Visnjic)
Margaret Hall lebt mit ihrem Vater und ihren zwei jugendlichen Kindern in einem Kaff am Tahoe-Lake in der Nähe von Reno, Nevada. Ihr abwesender Mann weilt als Offizier auf einem Flugzeugträger im Nordatlantik. Margaret versucht eine Affaire ihres 16-jährigen Sohnes Beau zu einem zwielichtigem Schwulen-Club-Besitzer zu unterbinden. Als dieser eines Nachts auf ihrem Grundstück bei einem Streit mit Beau unglücklicherweise ums Leben kommt, setzt Margaret alles daran, ihren Sohn zu schützen und lässt die Leiche kurzerhand verschwinden … Nachdem der Leichnam dann doch irgendwann auftaucht, melden sich zwei Erpresser, die sie mit einem Video erpressen wollen, auf dem ihr Sohn beim Analverkehr mit dem späteren Opfer zu sehen ist … in ihrer Panik versucht Margaret die geforderten 50.000 US $ aufzutreiben, damit sich keinerlei Verbindung zwischen dem Opfer und ihrem Sohn herstellen lassen kann …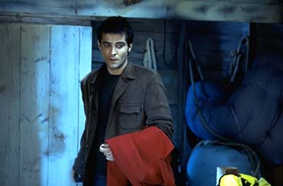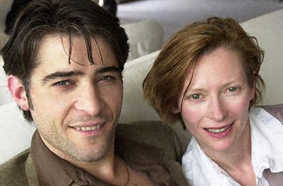 Goran Visnjic und Tilda Swinton beim Cannes Filmfestival 2001


Dieser Film lief im Xenon im Februar bis Mai 2002