The Opposite Of Sex

»The Opposite Of Sex« USA 1998 • 104 Min.

Regie:
Don Roos

Buch:
Don Roos

mit: Christina Ricci
(s. auch
»Buffalo 66«
und
»Monster«
),
Martin Donovan
(s.a.
»Living Out Loud«
), Lisa Kudrow,
Lyle Lovett
(s.a. »Cookie's Fortune«), Ivan Sergej

Kamera / Bildgestaltung:
Hubert Taczanowski

Schnitt / Montage:
David Codron

Musik:
Mason Daring



Dedee ist nicht aufs Maul gefallen. Kann man nicht sagen. Durch eine unfähige Mutter und einen ungerechten Stiefvater geschult, verläßt sie nach dem erlösenden Tod ihres falschen Vaters das heimatlich-katholische Louisiana, um bei ihrem schwulen Halbbruder Bill ein neues Leben zu beginnen: Der verständige Bill lebt mit dem schönen, jungen Matt im Haus seines verstorbenen, noch immer geliebten Ex-Freunds Tom, Toms Schwester Lucia (sprich: Luscha) hängt wie eine Klette an Bill, aber der hat nur Augen für Matt. Dedee nutzt die gemeinsamen Vormittage mit Matt und schon bald hält sich Matt für »echt bi«. Dedee ist schwanger. Das ist so ungefähr die Stelle, an der die Probleme auftauchen. Bill hätte die schlechte Nachricht ja vielleicht noch verkraftet, aber natürlich taucht Lucia (sprich: Luscha) auf, und macht - sexuell frustriert wie sie ist - reichlich Druck. Kurzum: Matt und Dedee sind plötzlich verschwunden - mit ihnen 10.000 Dollar und die Urne mit Toms Asche ...
Text: Abaton-Kino, Hamburg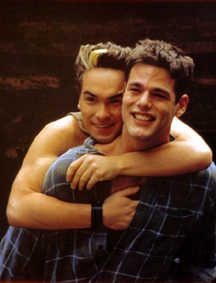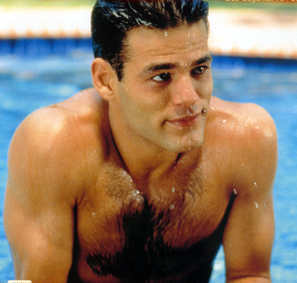 Dieser Film lief im Xenon im September 1999