Früchte der Liebe - Food of Love
»Manjar de Amor« ESP / D 2001 • 100 - 112 Min. • engl.O.m.U.
Regie:
Ventura Pons
Buch:
Ventura Pons nach dem Roman »The Page Turner - Nachtmusik mit einem Fremden« von David Leavitt
mit: Kevin Bishop
(s.a.
»L'Auberge Espagnole«)
,
Juliet Stevenson
(s.a.
»Kick It Like Beckham«
und Erzählerin in »Paris Was A Woman«), Paul Rhys,
Allan Corduner
(s.a.
»Edward II«
und
»De-Lovely«
)
Geraldine McEwan
(s.a.
»Die unbarmherzigen Schwestern«
), Leslie Charles
Kamera / Bildgestaltung:
Mario Montero
Schnitt / Montage:
Carles Cases
www.venturapons.com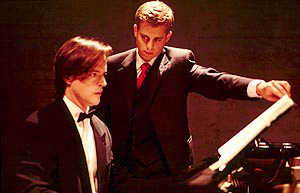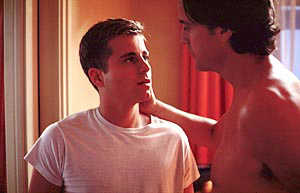 Der junge schwule Musikstudent Paul blättert seinem Idol die Notenblätter um ... nach dem Konzert landen die zwei im Bett ...

Paul, ein talentierter Musikstudent, will Konzertpianist werden. Erste Konzertsaalerfahrungen sammelt er, indem er dem berühmten englischen Pianisten Richard Kennington bei einem Auftritt in San Francisco die Notenblätter umwendet. Paul, ein glühender Verehrer Kenningtons, ist mit Eifer bei der Sache und darüber hinaus sehr attraktiv was von Kennington und seinem Agenten Joseph Mansourian nicht unbemerkt bleibt. Der Pianist trifft seinen Blattumwender in Barcelona wieder, wo Paul mit seiner Mutter Pamela die Ferien verbringt. Der Vater hat die Familie kurz zuvor verlassen ein Umstand, mit dem Pamela noch fertig werden muss. Paul und der wesentlich ältere Kennington verlieben sich ineinander. Ihre Affäre endet, als Kennington nach England zurückreist und sich so jeder Verpflichtung entzieht. Doch Paul ist zum Mann geworden, und auch Pamela hat in dieser Zeit neues Selbstvertrauen gewonnen. Nach dem Urlaub arbeitet Paul weiter an einer Karriere. Als er jedoch nicht die erhofften Fortschritte macht, muss er sich eingestehen, dass seine Begabung einfach nicht groß genug ist. Wie zuvor schon seine Mutter, hat auch Paul sich der harten Wirklichkeit zu stellen ...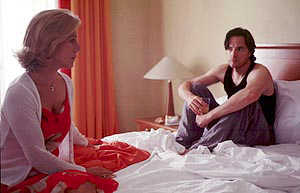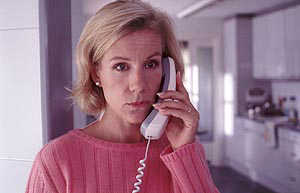 doch auch die von ihrem Mann verlassene Mutter von Paul interessiert sich für den Pianisten ... erst nach einiger Zeit realisiert Pamela, dass ihr Sohn schwul ist und das die beiden eine Affaire hatten ...


Paul is a talented music student with dreams of becoming a concert pianist. His first experience on the stage of a concert hall is as a page-turner for the British pianist Richard Kennington during a performance in San Francisco. Paul is an ardent admirer of Kennington's; not only does Paul work with a will, he is also extremely attractive ? something that does not go unnoticed by Kennington or his agent, Joseph Mansourian. The pianist runs into his page-turner once again in Barcelona, where the young man is currently on holiday with his mother, Pamela. Paul's father has recently left the family and Pamela is still struggling to cope with the separation. Paul and the much older Kennington fall in love. Their affair ends, however, as soon as Kennington returns to England ? thus walking away from any form of commitment.Yet the experience has made a man of Paul; even Pamela has managed to gain fresh confidence in herself. After their holiday, Paul goes back to building his career with great dedication. However, when he doesn't make the kind of progress he would have wished, he is obliged to admit that he simply doesn't have what it takes. Just like his mother, Paul is forced to face up to hard facts ...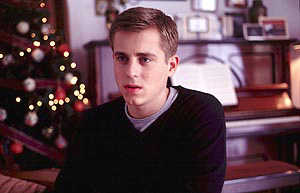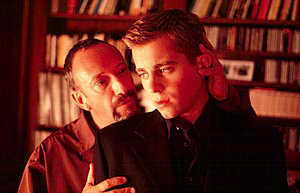 Paul erkennt dass seine musikalischen Fähigkeiten als Solist nicht ausreichen ... auch der Agent und Lebensgefährte von Kennington hat Sex mit Paul ...

Dieser Film lief im Xenon im Juli bis August 2003