Magnolia
»Magnolia« USA 1999 • 189 Min. • frei ab 16 • MPAA: Rated R for strong language, drug use, sexuality and some violence
Regie:
Paul Thomas Anderson
Buch:
Paul Thomas Anderson
mit: John C. Reilly
(s.a.
»We Need To Talk About Kevin«
und
»The Hours«
),
Julianne Moore
(s.a.
»Still Alice«
und
»Maps To The Stars«
und
»The Kids Are All Right«
und
»A Single Man«
und
»Wilde Unschuld«
und
»Far from Heaven«
oder
»The Hours«
und »Cookie's Fortune« und
»Ein perfekter Ehemann«
und
»Psycho (1998)«
und
»I'm Not There«
),
Tom Cruise
(s.a.
»Eyes Wide Shut«
), Jason Robards, Philip Baker Hall,
William H. Macy
(s.a. »Happy, Texas« und/oder »Psycho (1998)«),
Philip Seymour Hoffman
(s.a.
»Capote«
und
»Happiness«
),
Luiz Guzman
(s.a.
»Stonewall«
),
Felicity Huffman
(s.a.
»Transamerica«)
, Alfred Molina
Kamera / Bildgestaltung:
Robert Elswit (s.a.
»Männer die auf Ziegen starren«
)
Schnitt / Montage:
Dylan Tichenor
Musik:
Fiona Apple,
Jon Brion
(s.a.
»Lady Bird«
) und Aimee Mann (Songs)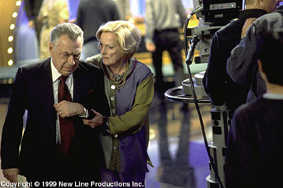 der krebskranke TV-Veteran Jimmy Gator ... der an Lungenkrebs im Endstadium erkrankte Fernsehpatriarch Earl Partridge liegt zuhause im Sterben ...
Magnolia heißt der Boulevard, der mitten durch das San Francisco Valley führt. An einem Tag kreuzen sich hier die Wege von neun Menschen, die auf der Suche nach ihrem persönlichen Glück sind. Unter ihnen befinden sich ein Gameshow-Wunderkind, ein ehemaliges Wunderkind, das inzwischen zum unglücklichen Mann herangewachsen ist, ein Fernsehmagnat, der im Sterben liegt, und sein verlorener Sohn, ein Sex-Guru, der von seinem Vater nichts mehr wissen will ...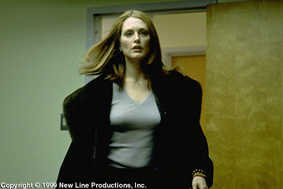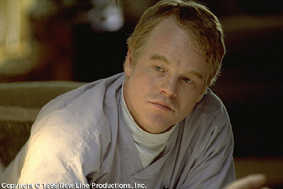 seine bedeutend jüngere, zweite Frau Linda ... der Krankenpfleger Phil Parma bemüht sich, Earls Wunsch zu erfüllen, seinen Sohn ein letztes Mal zu sehen, damit er sich mit ihm aussöhnen kann ...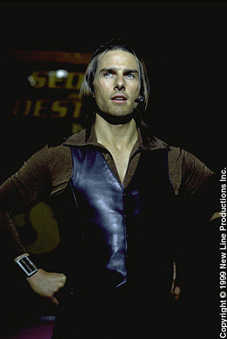 Earls Sohn Frank T. J. Mackey arbeitet als hocherfolgreicher Motivator und Trainer für frustrierte und frauenhassende Männer ...
Dieser Film lief im Xenon im Mai 2001