Carol

USA 2015 • 118 Min. • frei ab 6 • MPAA: Rated R for a scene of sexuality/nudity and brief language

Regie: Todd Haynes
(s.a. »Velvet Goldmine« und »Dem Himmel so fern« und »I'm Not There«)

Buch:
Phyllis Nagy nach dem Roman »The Price Of Salt« von Patricia Highsmith

mit: Cate Blanchett
(s.a. »An Ideal Husband« und »Elizabeth« und »I'm Not There« und »Tagebuch eines Skandals«),
Rooney Mara
(s.a. »The Social Network«),
Kyle Chandler
(s.a. »Manchester By The Sea«), Sarah Paulson, John Magaro

Kamera / Bildgestaltung: Edward Lachman
(s.a. »Wiener Dog« und »Dem Himmel so fern« und »Howl« und »Ken Park« und »I'm Not There« und »Dark Blood«)

Schnitt / Montage:
Affonso Goncalves

Musik: Carter Burwell
(s.a. »Howl« und »The Kids Are All Right« und »Gods and Monsters« und »Velvet Goldmine« und »Before Night Falls« und »Kinsey«)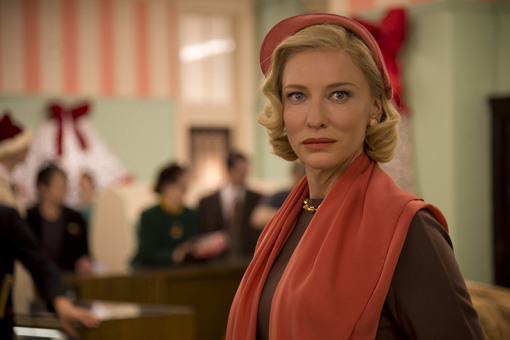 Cate Blanchett gibt Carol, die Hauptfigur in Patricia Highsmith' Roman aus den 50er-Jahren …
Im New York der 1950er-Jahre führt Carol eine unerfüllte Ehe mit ihrem wohlhabenden Mann Harge. Sie lernt die junge Therese kennen, die in einem Kaufhaus arbeitet und von einem besseren Leben träumt. Auf einer gemeinsamen Reise entwickelt sich eine ganz besondere Bindung zwischen ihnen - und schließlich die große Liebe. Harge will das neue Glück seiner Frau jedoch nicht akzeptieren und beginnt, entscheidende Beweise für das laufende Scheidungsverfahren zu sammeln. Carol muss schon bald um das Sorgerecht ihrer geliebten Tochter kämpfen. Ihr Mann versucht es ihr mit allen Mitteln zu nehmen ...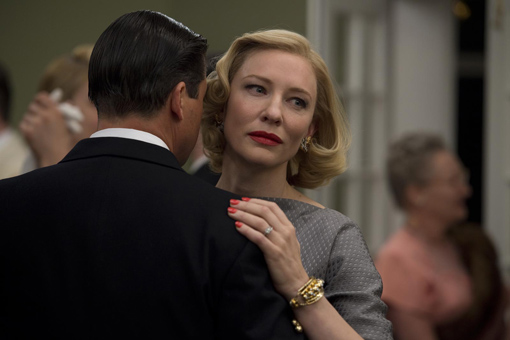 Carol ist unglücklich in ihrer Ehe ...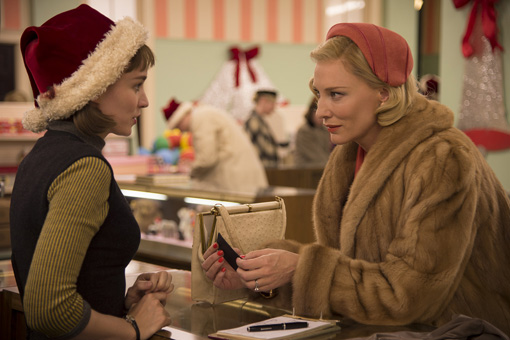 in einem Kaufhaus lernt sie die junge Verkäuferin Therese kennen (wie man sieht, zur Weihnachtszeit)…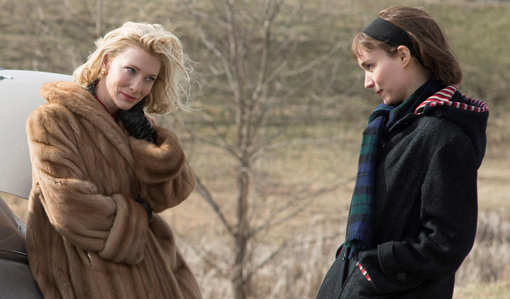 die beiden Frauen verlieben sich ineinander ...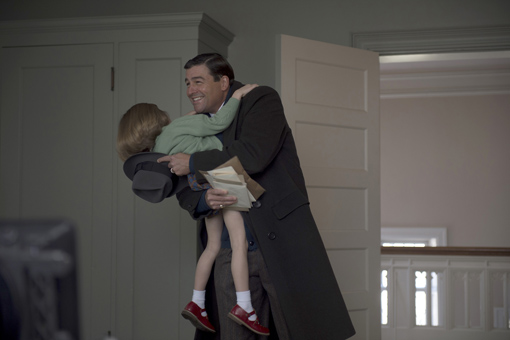 doch ihr Mann will ihr das Sorgerecht für ihre Tochter nehmen …
Dieser Film lief im Xenon im Januar 2016