Velvet Goldmine

UK / USA 1998 • 123 Min. • frei ab 12 • MPAA: Rated R for strong sexual content, nudity, language and drug use

Regie: Todd Haynes
(s.a. »Carol« (2015) und »I'm Not There« (2007) und »Far from Heaven« (2002))

Buch:
James Lyons, Todd Haynes

mit: Jonathan Rhys-Meyers
(s.a. »Stonewall« (2015) und »Kick it like Beckham« (2002)),
Ewan McGregor
(s.a. »August: Osage County« (2013) und »Beginners« (2011) und »The Ghostwriter« (2010) und »Männer die auf Ziegen starren« (2009) und »I Love You Phillip Morris« (2009) und »Little Voice« (1998)),
Toni Collette
(s.a. »Mary & Max« (2009) und »Spuren eines Lebens« (2007) und »Little Miss Sunshine« (2006) und »The Hours« (2002)),
Christian Bale
(s.a. »I'm Not There« (2007) und »Laurel Canyon« (2003)),
Joseph Beattie
(s.a. »Brideshead Revisited« (2007))

Kamera / Bildgestaltung: Maryse Alberti
(s.a. »Freeheld« (2015) und »Happiness« (1998))

Schnitt / Montage: James Lyons
(s.a. »Far from Heaven« (2002))

Musik: Carter Burwell
(s.a. »Carol« (2015) und »Howl« (2010) und »The Kids Are All Right« (2010) und »Kinsey« (2005) und »Before Night Falls« (2000) und »Gods and Monsters« (1998)
Nathan Larson
(s.a. »The Woodsman« (2004) und »Tigerland« (2000) und »Boys don't Cry« (1999) und »High Art« (1997)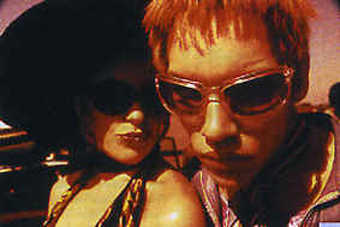 .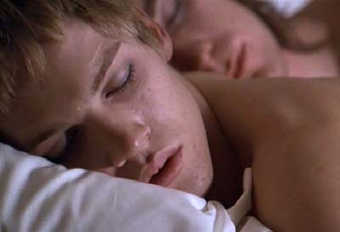 Glam-Star Brian Slade mit seiner Frau Mandy ...
Das Space-Märchen beginnt - nach einem Ausflug ins 19. Jahrhundert, in dem ein Raumschiff Oscar Wilde (s.a. »Oscar Wilde«) als Findelkind aussetzt und der Starman als direkter Vorfahre und Pate der Glam-Rock-Bewegung ausgewiesen wird - im Jahr 1984. Es ist der zehnte Jahrestag des Verschwindens des einstigen Jugendidols Brian Slade, der auf dem Höhepunkt seiner Karriere bei einem Konzert seine eigene Ermordung gefeiert hatte und danach untergetaucht war ... Lose inspiriert von der Biografie David Bowies (s.a. »Begierde - The Hunger« und »C.R.A.Z.Y.«) erzählt Haynes von Slades Aufstieg, der Liebe zu seiner Frau, seiner fatalen Obsession mit dem Rock-Junkie Curt und dem Rock 'n' Roll Suicide auf dem Höhepunkt des Erfolgs ...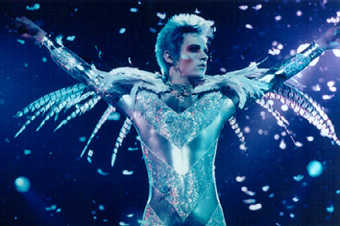 .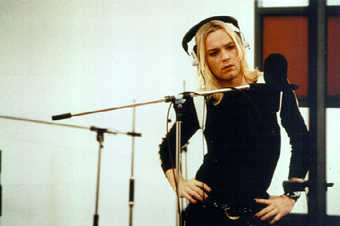 Brian auf der Bühne ... Curt Wilde im Studio ...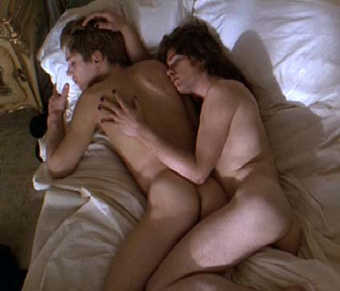 Dieser Film lief im Xenon im Januar 1999