Brokeback Mountain

USA 2005 • 134 Min. • frei ab 12 • MPAA: Rated R for sexuality, nudity, language and some violence

Regie: Ang Lee
(s.a. »Taking Woodstock« (2009) und »Tiger And Dragon« (2000))

Buch:
Larry McMurthy, Diana Ossana nach einer Kurzgeschichte von Annie Proulx

mit:
Heath Ledger
(s.a. »I'm Not There« (2007)),
Jake Gyllenhaal
(s.a. »Nocturnal Animals« (2016) und »Brothers« (2009)), Anne Hathaway,
Michelle Williams
(s.a. »Manchester By The Sea« (2016)), Randy Quaid,
Kate Mara
(s.a. »My Days Of Mercy« (2017) und »127 Hours« (2010))

Kamera / Bildgestaltung: Rodrigo Prieto
(s.a. »Barbie« (2023) und »Zerrissene Umarmungen« (2009))

Schnitt / Montage:
Geraldine Peroni, Dylan Tichenor

Musik: Gustavo Santaolalla
(s.a. »August: Osage County« (2013) und »Die Reise des jungen Chef - The Motorcycle Diaries« (2004))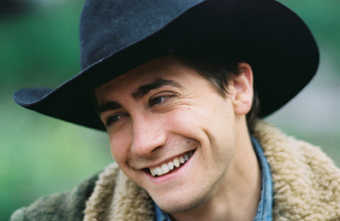 .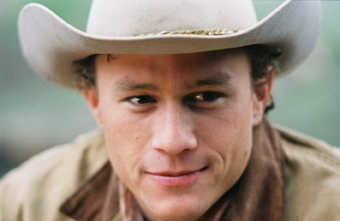 Der wortkarge Kuhhirte Ennis del Mar ... lernt beim Schafehüten den jungen Jack Twist kennen ...
Wyoming 1963. Der Rancher Ennis del Mar und der Rodeoreiter Jack Twist werden auf Brokeback Mountain angeheuert, den Sommer über eine Herde Schafe vor Wilderern und Raubtieren zu schützen. In der harten und rauen Einsamkeit der Berge entwickelt sich zwischen den beiden bald mehr als bloße Kameradschaft - sie verlieben sich ineinander.
Doch angesichts der engstirnigen Moralvorstellungen in der konservativen US-Provinz bleiben ihnen nur getrennte Wege. Die Cowboys heiraten, gründen Familien - und kommen doch nicht voneinander los. Nur heimlich können sie über die Jahre bei ihren seltenen Treffen in der Wildnis ihren Gefühlen freien Lauf lassen. Bis Jack einen letzten verzweifelten Versuch unternimmt für ihre Zukunft zu kämpfen ...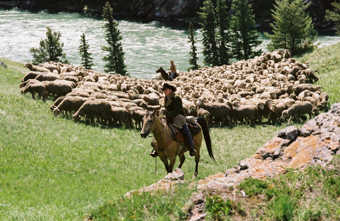 .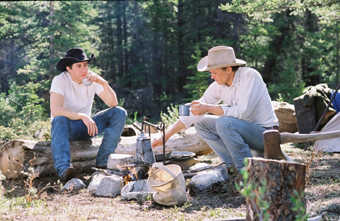 in der Abgeschiedenheit der Berge kommen die Beiden sich persönlich näher ... nach einer gemeinsamen Nacht im Zelt, gehen die Beiden wieder eigene Wege - denn schwul wollen und können sie hier (im Jahre 1963) nicht sein ...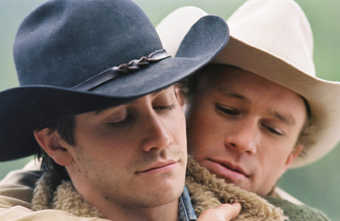 .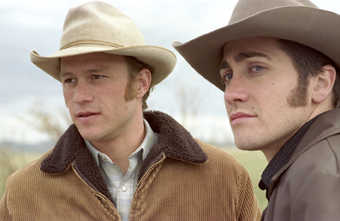 auch vier Jahre später, als Beide schon längst verheiratet sind, kommen sie nicht voneinander los - ihre intimen Treffs verheimlichen sie als Angelausflüge ... wird und kann es für die zwei Liebenden eine Zukunft geben?
Dieser Film lief im Xenon Kino im Mai 2006