Videodrome

CAN 1983 • 87 Min. • frei ab 16 (ursprünglich ab 18) • MPAA: Rated R: Restricted under 17 requires accompanying Parent or Adult Guardian • engl. OV.

Regie: David Cronenberg
(s.a. »Maps To The Stars« (2014))

Buch:
David Cronenberg

mit:
James Woods (Max Renn), Sonja Smits (Bianca O'Blivion),
Deborah Harry
(Nicki Brand) (s.a. »Suzi Q« (2019) und »Mapplethorpe« (2016) und »Spun« (2002) und »The Fluffer« (2000), Peter Dvorsky (Harlan), Leslie Carlson (Barry Convex), Jack Creley (Brian O'Blivion)

Kamera / Bildgestaltung:
Mark Irwin

Schnitt / Montage: Ronald Sanders
(s.a. »Maps To The Stars« (2014))

Musik: Howard Shore
(s.a. »Maps To The Stars« (2014) und »Panic Room« (2002) »Dogma« (1999)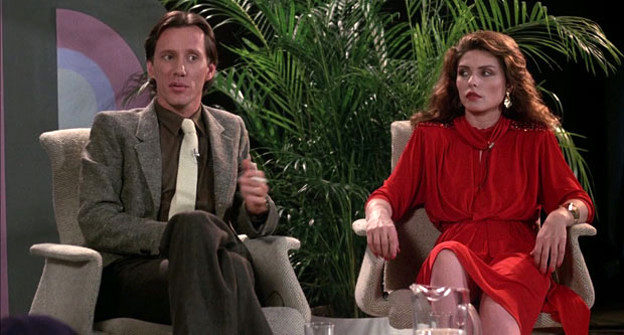 Max Renn, Chef des kleinen Fernsehsenders Civic TV in Toronto, hier mit seiner Freundin, der Radiomoderatorin Nicki Brand, in einer Talk-Show …
Der Präsident einer Kabelfernsehgesellschaft stößt auf ein Videoprogramm, das Halluzinationen erzeugt, den Sinn für Realität und Illusion verschwinden lässt und zu einem Gehirntumor anwächst. In der Folge verwandelt er sich in eine lebende Videokassette. Horror- und Science-Fiction-Thriller mit einigen unnötigen Ekel- und Schockbildern, der als grimmige schwarze Komödie moderne Medientechnologien weiterdenkt.
F
ilmdienst fd 25 213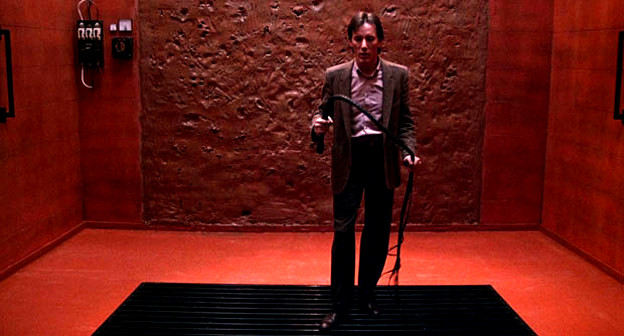 nachdem Max ein Videosignal einer Sendung mit dem Namen Videodrome aufgefangen hat, und sich die Gewalt-Pornographischen Szenen angeguckt hat, beginnt sich sein Körper und Psyche zu verändern …
»Ich fühlte, daß die Visionen sich eindickten. Sie wurden Fleisch, unkontrollierbares Fleisch.«
Professor O'Blivion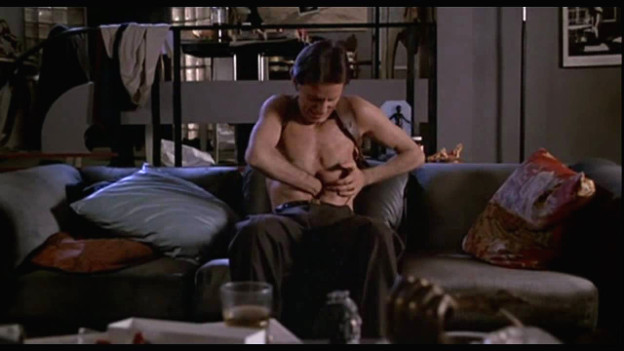 Eines Abends als er mit seiner Waffe auf der Couch sitzt, öffnet sich eine Art Cassettenschlitz auf seinem Bauch …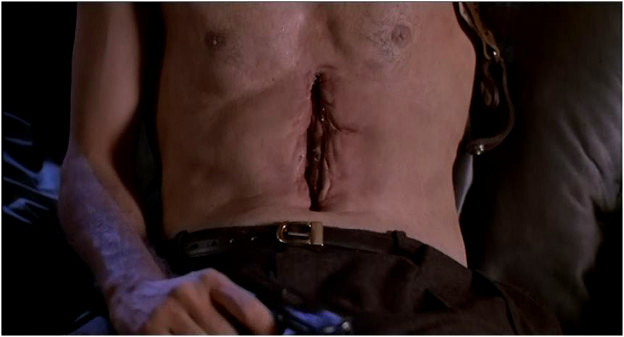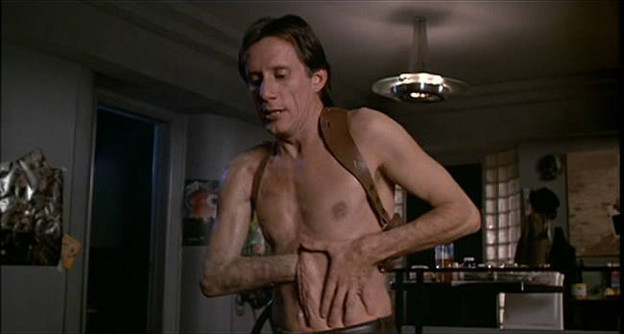 Als er seine Hand samt Waffe in den Schlitz steckt, und sie wieder herauszieht, ist die Waffe weg …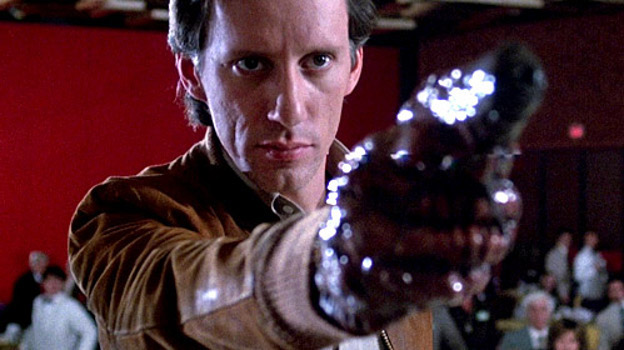 Max erhält den Befehl seine Mitarbeiter zu töten, und das Videodrome-Programm auf seinen Sender auszustrahlen …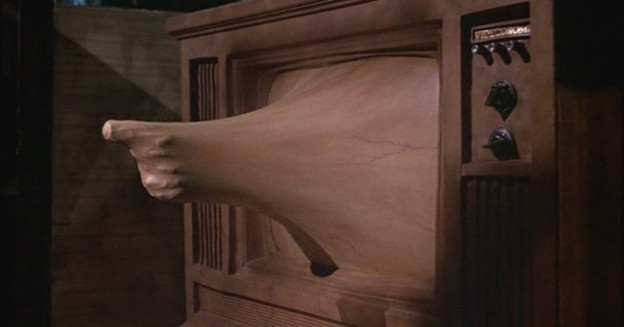 … They Are Dangerous, Max, Because They Have A Philosophy …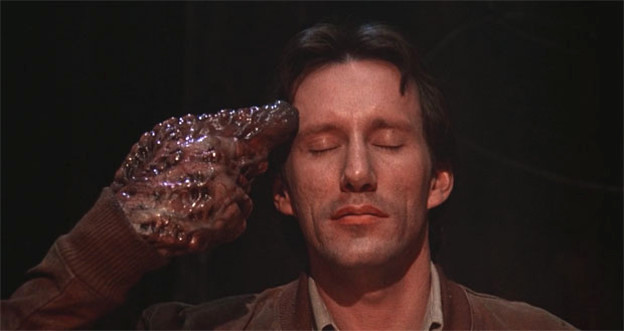 Long Live The New Flesh …
Brigitte Desalm in Steady Cam 11/1989 über einige Motive bei David Cronenberg:
Die Wissenschaftler, die Experimentatoren am Menschen, werden zugleich ihre eigenen Opfer: Max Renn, der Manager eines Privatsenders, der ein neues »scharfes« Programm zuerst an sich testet ... Als Max Renn den Virus in seine Augen gelassen hatte und der sich ausbreitet im Kopf, als Kopf und Fleisch uneins waren, ob das eingedrungene Programm Videodrome, die Einebnung der Grenzen zwischen Illusion und Realität, zurückzuweisen sei oder nicht, da begann das Fleisch für Max zu sprechen. Der Kopf wollte wieder frei sein, da bildete sein Leib eine Mulde, einen Kassettenschlitz, eine Vagina für die Befruchtung von Max, der zum »neuen Fleisch« werden sollte ...Dieser Film lief im Xenon im Dezember 1999